Sak Yant tattoo (MAGIC) bamboo tattoo done on my head!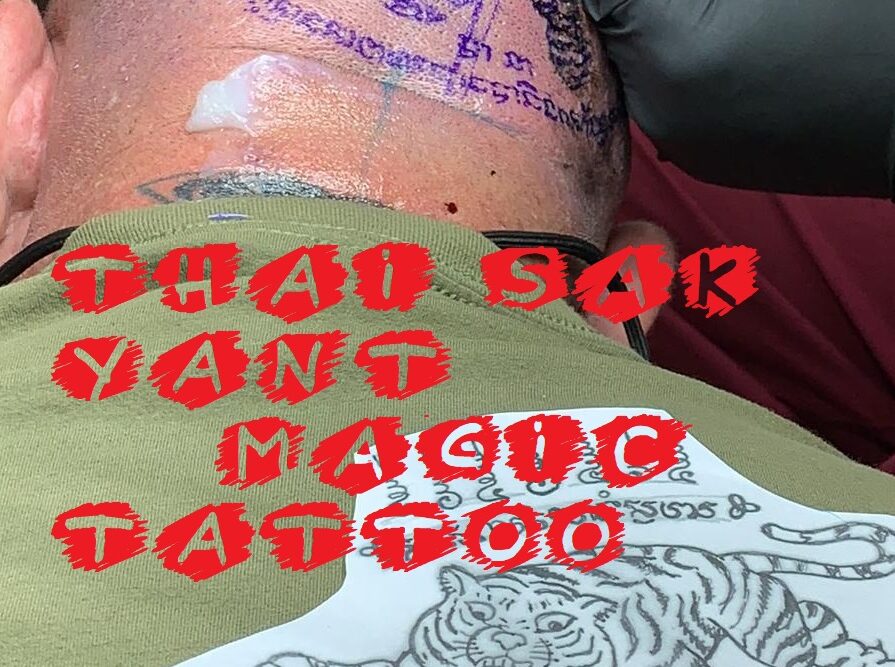 The Magic (Sak Yant tattoo)
Have you ever heard of a Magic tattoo from Thailand? They say the tattoo, also known as a Sak Yant gives the wearer the magic powers of the tattoo. A Sak Yant tattoo is a sacred tattoo that is applied typically in the traditional method of a hand poke style (no machine)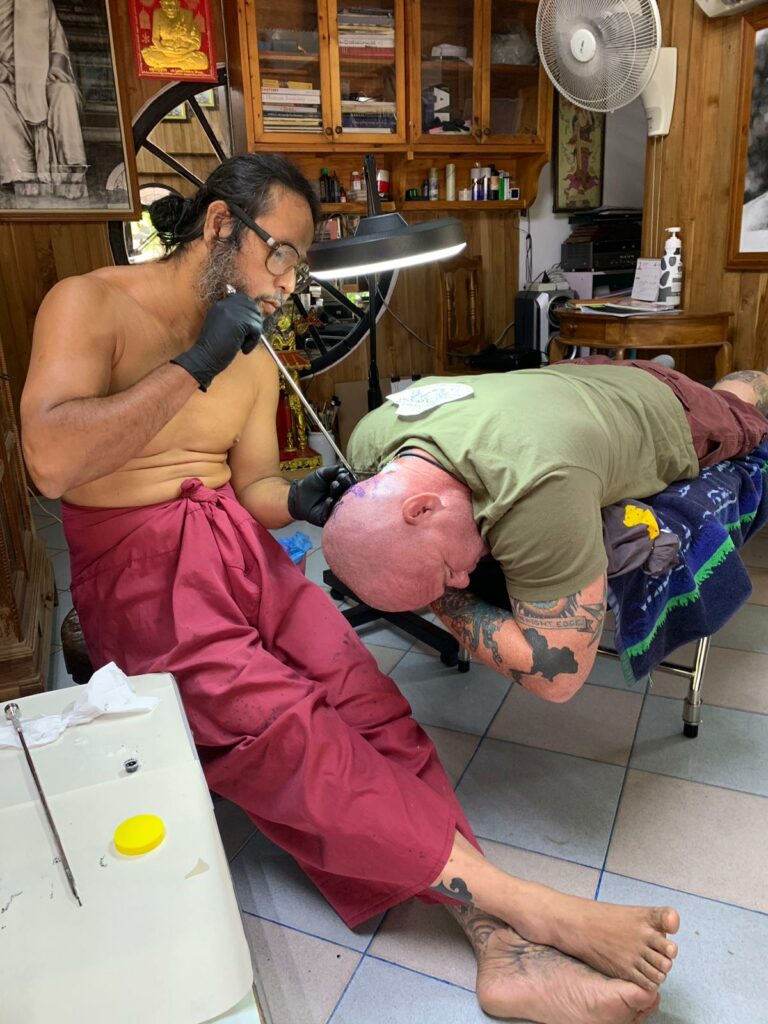 Does it Hurt?
I think the most asked question is "does it hurt". well you are being poked with a group of needles so yes the Sak Yant tattoo hurts. Now compared to a machine tattoo I found it way more relaxing. You do not have the buzz sound of the machine. That buzzing sound always seems to make me tense up a little to prepare for the pain. The Sak Yant I had done on my head was way less pain.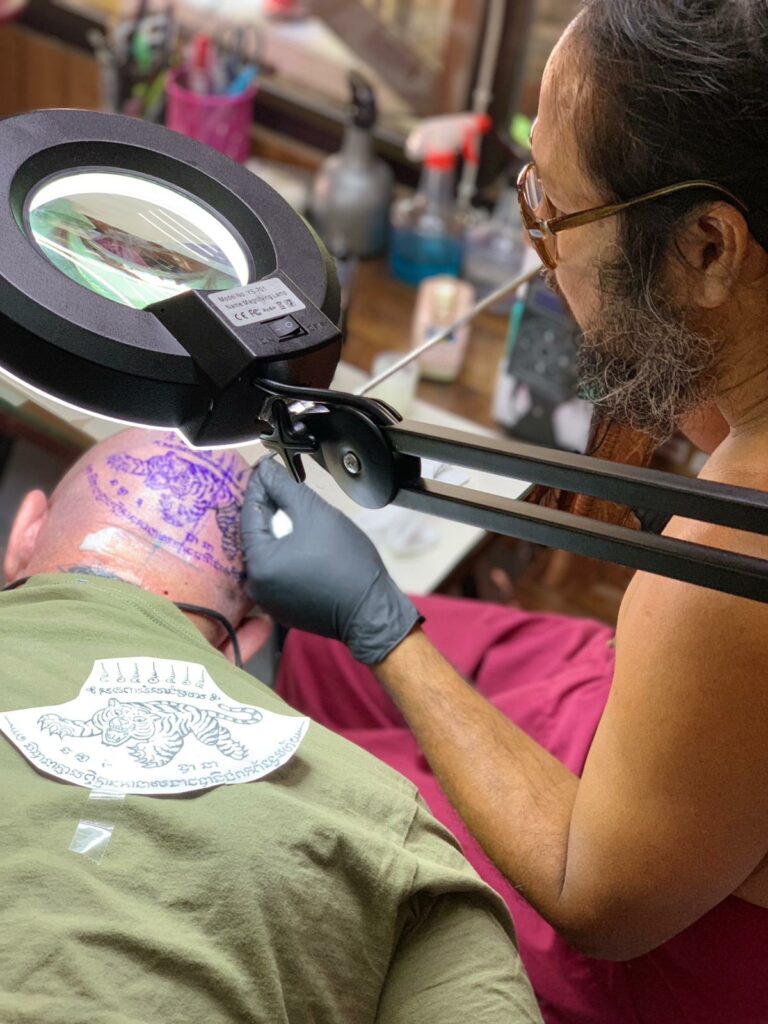 The process
First I had to find a place to have this done. Normally you have them done by a Monk or Ajarn (teacher) The tattoo is held sacred to most Thais and you will see may foreign Muay Thai fighters also getting these tattoos for protection and strength. I found Jane tattoo in Phuket and immediately knew this was the right place. Jane is a super talented artist and has a lineage of monks in his family.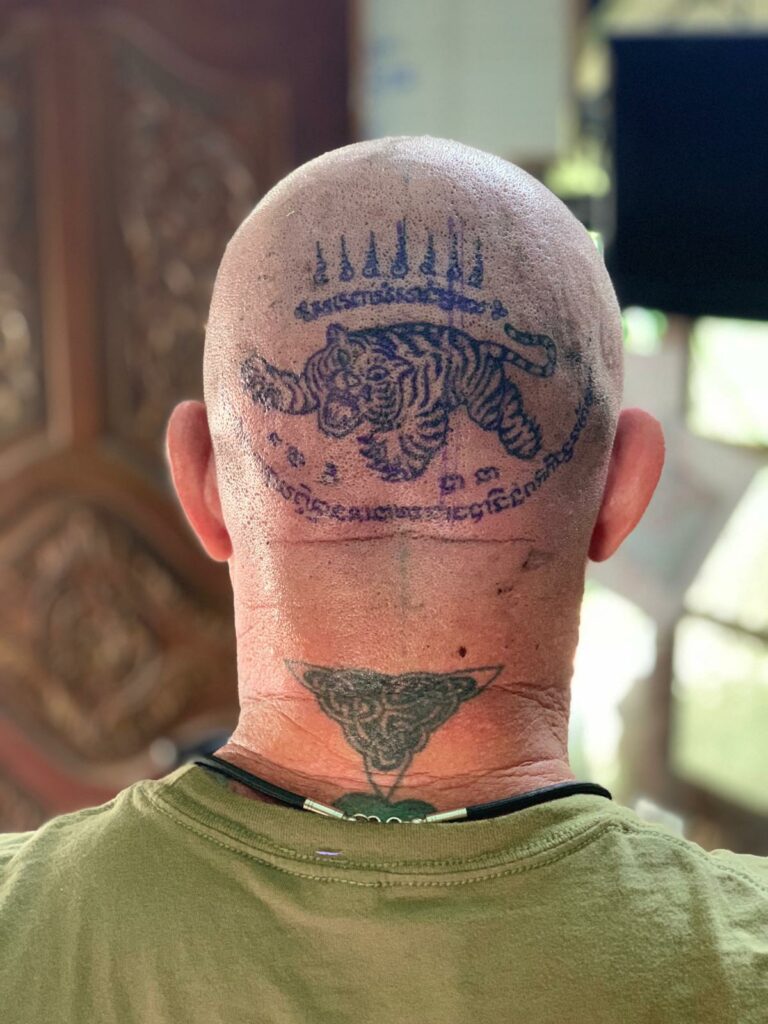 Recommend
I had a good friend in Phuket with me and I wanted him to meet with Jane and see if he wanted to go and see how the process goes when it's done with the bamboo. My friend has now had Jane do 3 tattoos for him. Also, I met up with another friend from the states and he also got a tattoo from Jane. If you are in Phuket and training near Tiger Muay Thai and Phuket Top Team. You want to go see Jane Tattoo for your Sak Yant.