Fairtex Shorts Review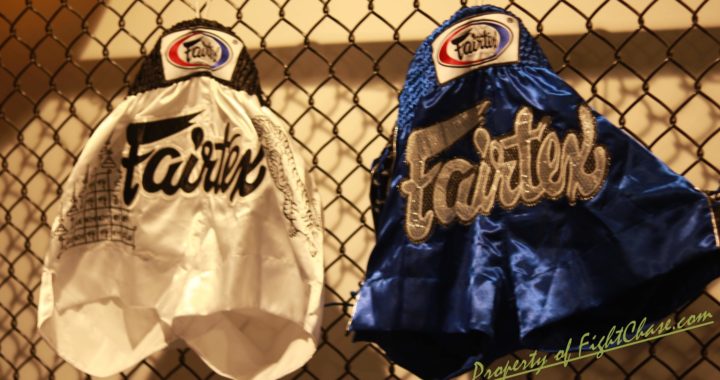 I purchased 2 pair of Fairtex Muay Thai shorts on my last trip over to Thailand while training at the Fairtex training center in Pattaya . Fairtex offers a high quality short that are maybe even a little more than you would see most Thai fighters wearing. I bought the White Sak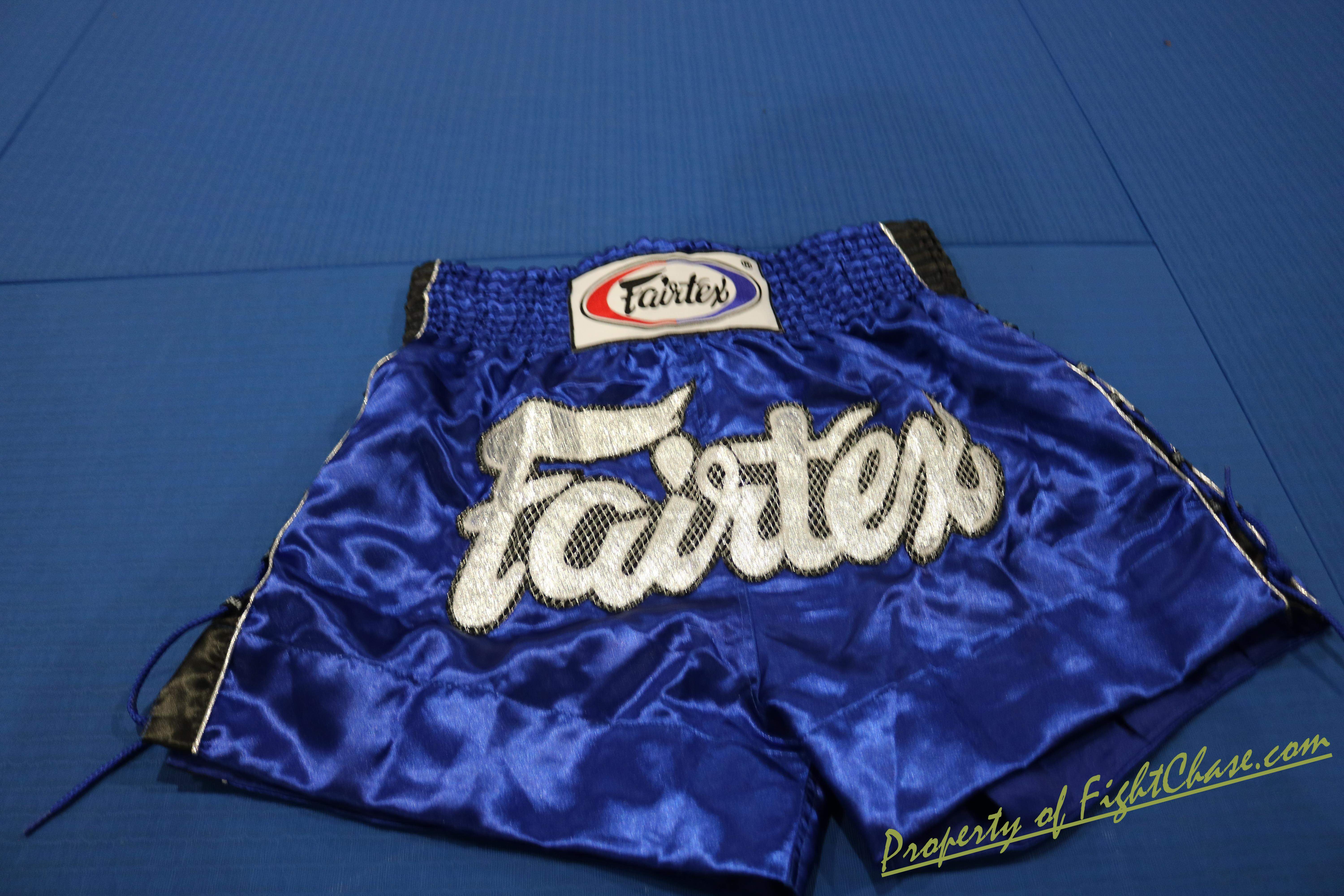 Yant design and the blue pair with the laces on the sides . These things are pretty flashy with tons of style. Most Thai shorts will say Muay Thai in Thai on the front but a few brands do pride themselves on plastering the brand name across the front and it looks cool. First look at the rack of shorts in the pro shop and I was thinking wow these are very large sizes . I purchased a pair of Med. and in fact they were big but a little to snug for me so I returned them before ever training in them to get 2 pair in size Large .
The shorts are made in Thailand and the ones I have are 100% Polyester . They have that nice shine to them like you are rocking silk . The design is bright and flashy . I like that . The stitching is what you would expect from a large manufacturing company . All embroidery and stitching is flawless . Possibly done by machines by the looks of everything being so precise . I kinda like the Idea that shorts and gloves are hand sewn in Thailand , it give these things some sole . They are made in Thailand but again from the looks of it they are a more automated type of finishing compared to smaller brands .
The fit of these Size Large shorts are the most baggy fitting shorts I have . They show off very little of my pale legs . It looks to be 7 bands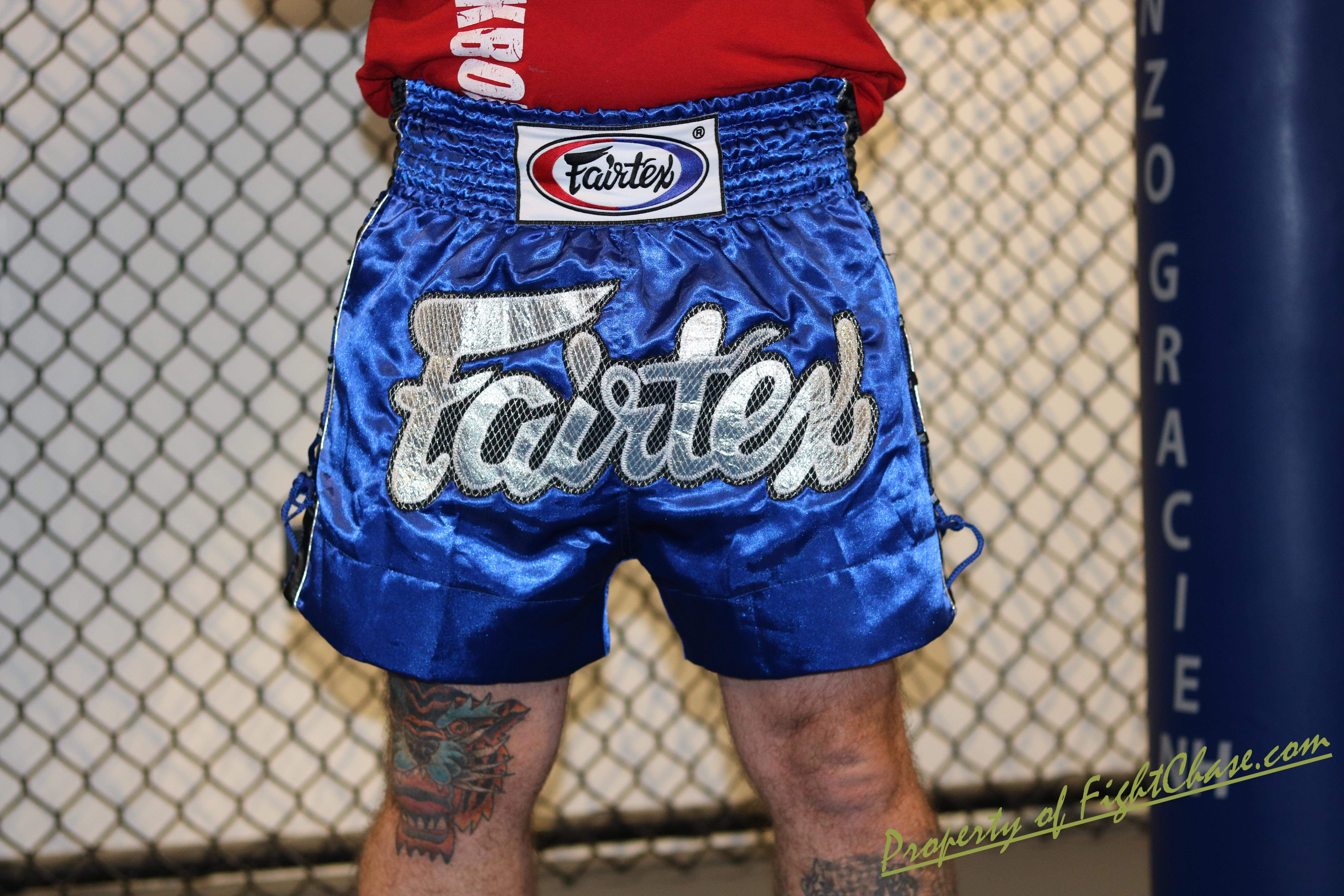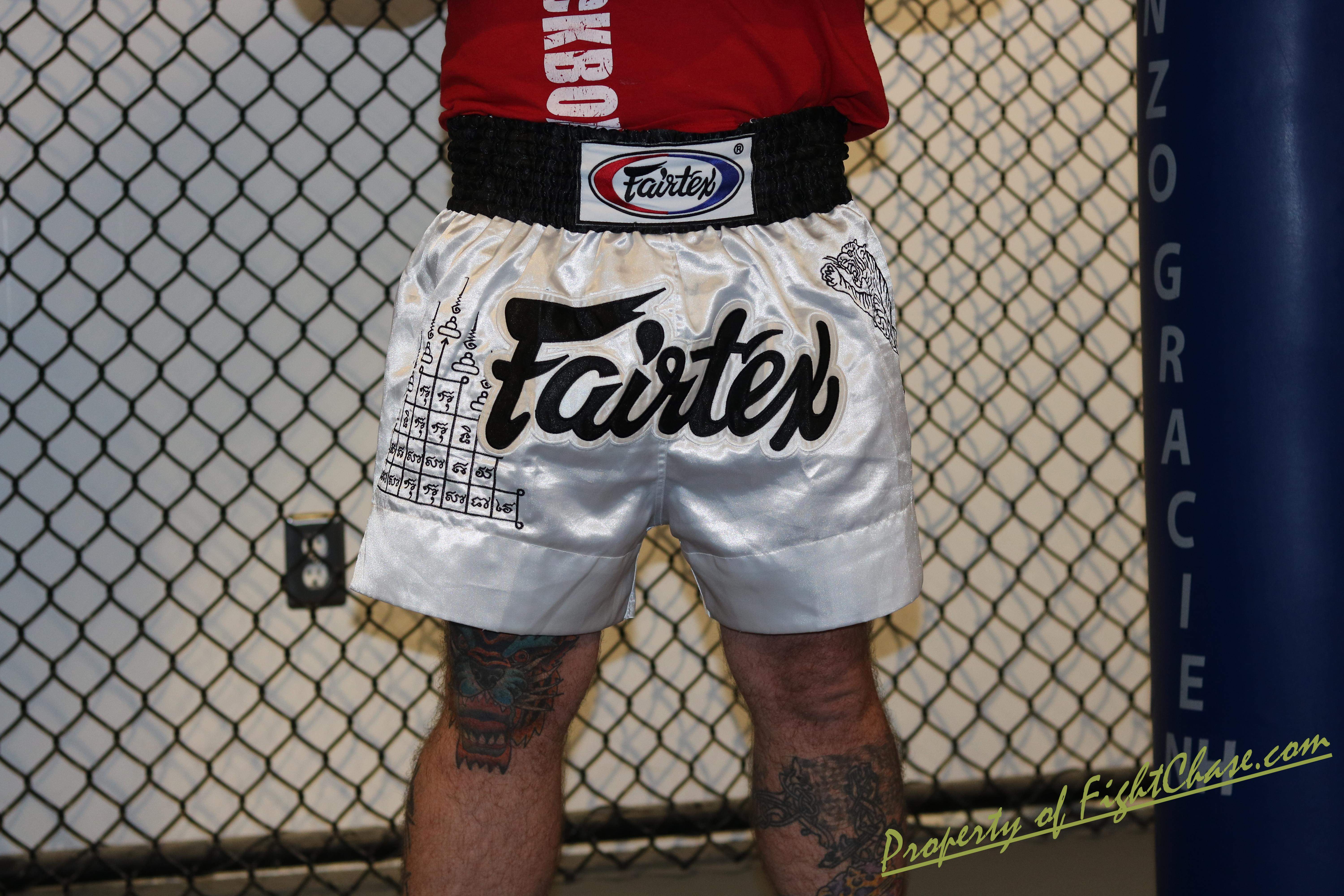 of elastic and that makes for a very firm thick waistband . These shorts stay up and you can roll them up to make that custom Thai fit . I am pretty sure you will not have to worry about the waist on these for some time. the material is more of a traditional style one color . they are super vibrant and I really don't see the colors fading anytime soon . Like I mentioned before make sure you talk to someone that either already has Fairtex shorts or a sales rep to help you choose a size . This cut seems to be on the traditional side and they do have a little more weight to them than a pair that uses a Sublimated graphics material for the main panels on the shorts .
I would recommend Fairtex shorts . They are well known and an established brand . That being said while in Thailand they really do not care on the brand and other than at Fairtex I didn't see many people wearing them . They would be considered to be very fashionable shorts and here in the states we seem to gravitate towards that . So you might run into someone with the same cool shorts If you train at a Muay Thai gym . I like them and they are comfortable . I don't have any negative notes to say about Fairtex . I would suggest getting them at the Pro Shop at Fairtex they are a very good price I think I paid 600THB /18USD..
Get yourself a pair of fairtex shorts right here from the official Fairtex site !