Fightlab training gear backpack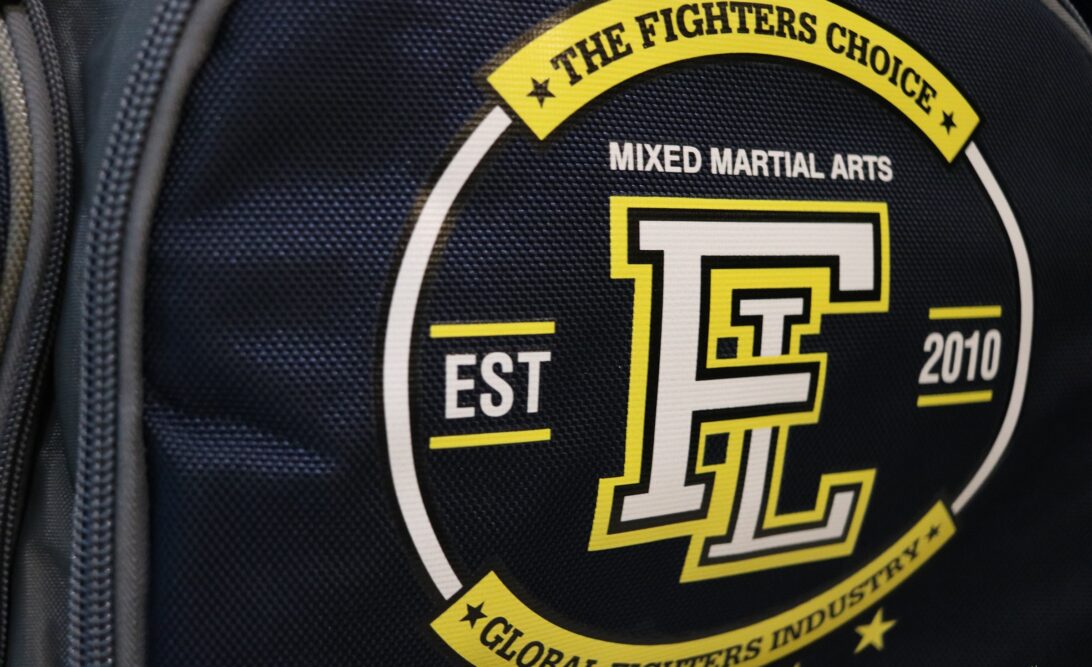 Fightlab training gear backpack
Durable and practical
Separate compartment for your sweaty gear
Constructed from tough premium material
Triple stitched
Two designs available
The Fightlab training gear backpack was exactly what I was looking for. While in Phuket training at the world famous Phuket Top Team and it hit me that I really wanted a larger backpack for my travels and training needs, When I fly around Southeast Asia I like to go with just a carry-on and the backpack I have is just too small.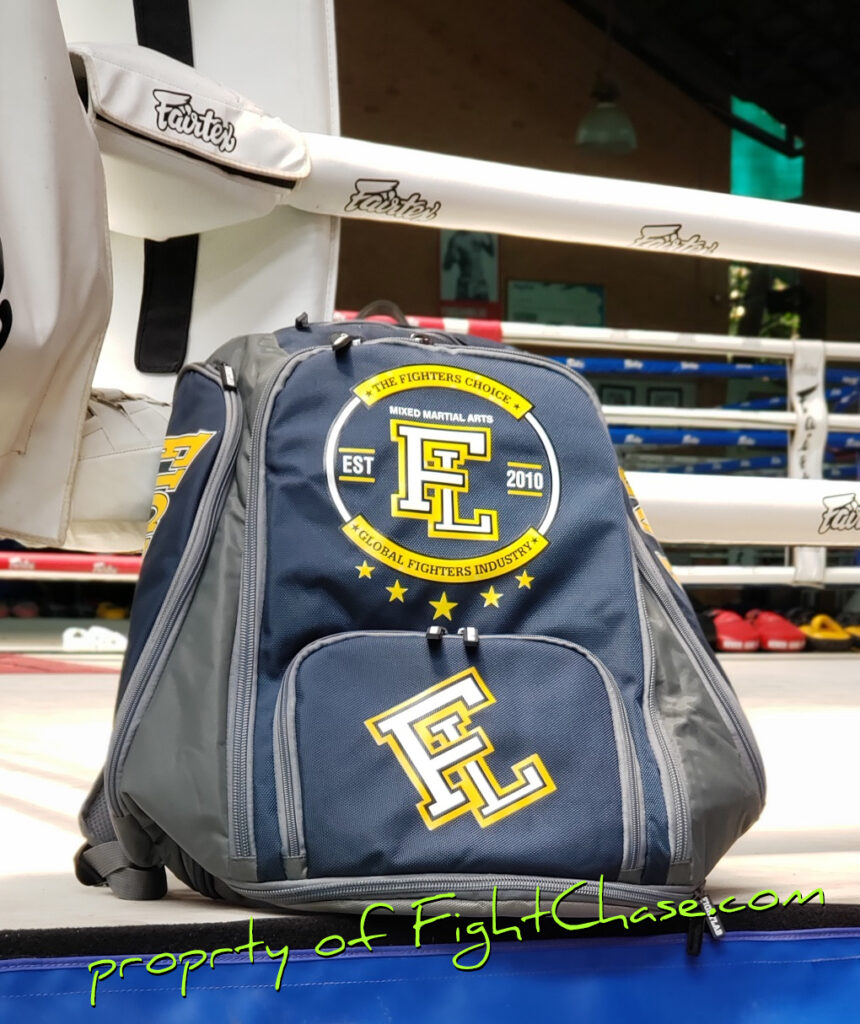 After searching up and down the Soi (street). going into countless shops and checking out all these bags from the top manufacturers of Muay Thai gear. I decided to hit up Fightlab. Across the street from Tiger Muay Thai is the retail store. they hooked me up with a Backpack the grey one and it was more than I hoped for.
PROS.
I assure you it will be all you need. If you are just using it as a gym bag it is perfect. Or if you are like me and using it for travel and training it hits the mark!.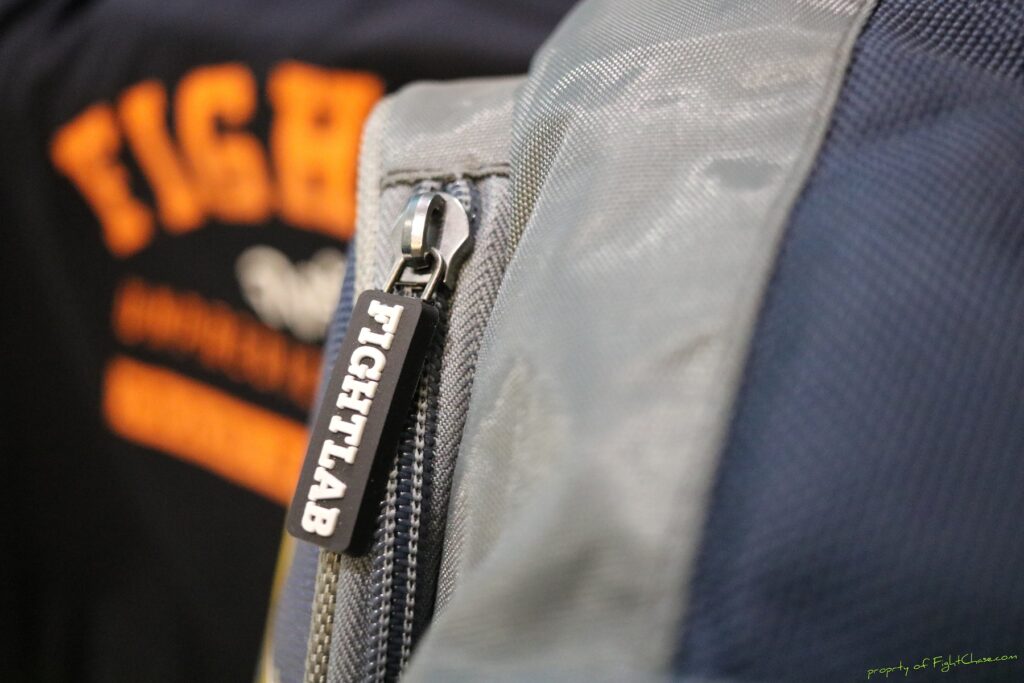 The size is perfect it holds all my gear ( gloves, shorts, wraps, Thai oil,) with plenty of room for the rest of my travel goods. The Fightlab training gear backpack is outfitted with 2 side compartments that run the full length of the bag these seem to have a plastic type water resistant liner. There is a top pocket that's lined with a soft material that is perfect for a cell phone sunglasses and wallet. the main from pocket opens up to expose the large center section of the bag. the front flap also has a mesh zippered pocket.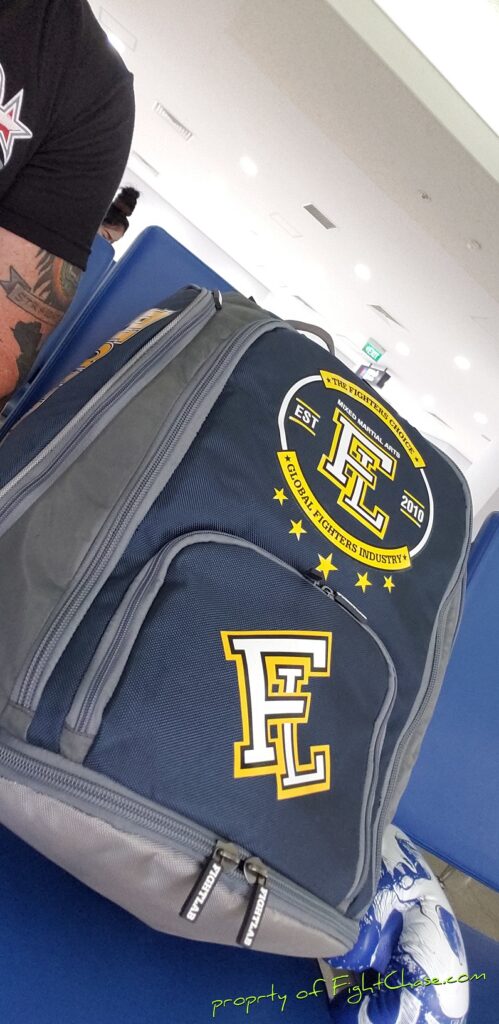 A really nice feature of the Fightlab training gear backpack is the "convertible' mesh vented bottom section. There is a zipper that runs the perimeter of the bottom. Unzip that to drop down a whole other mesh section to the bottom of the bag. This is absolutely perfect for wet training gear! Secured with a vertical front zipper it is big enough for you sweaty clothes wraps and gloves.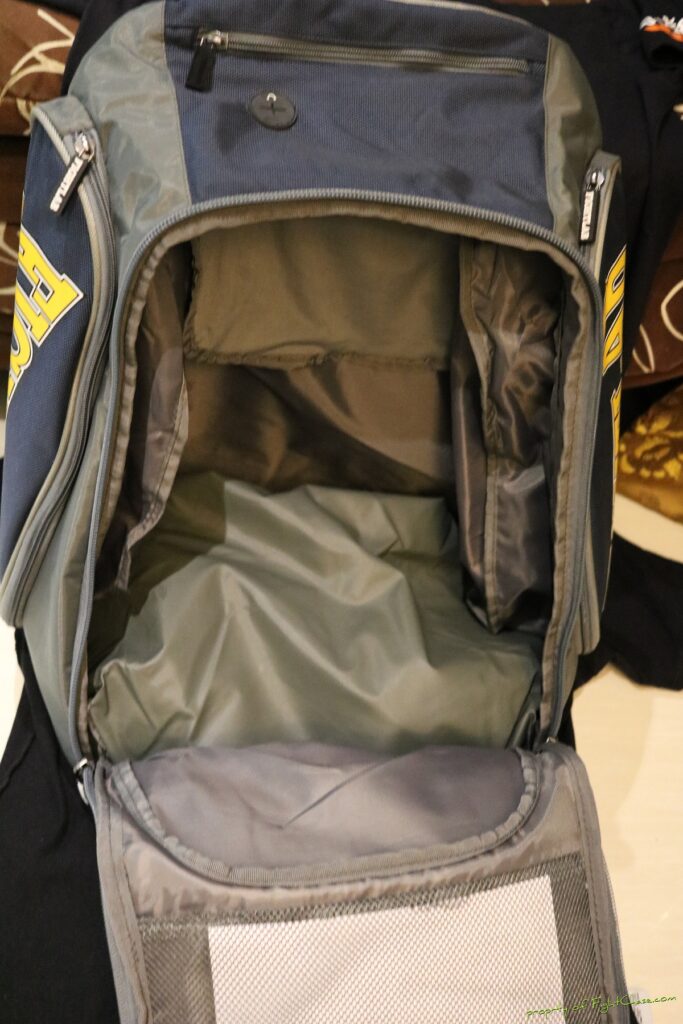 All the seams are triple stitched for durability. The materials are solid they feel like they are going to last for a while. The aesthetics of the bag is great. It as like a Univerity style vibe to it. The bag that I got is grey and yellow and also available in a really nice red /black and white.
CONS.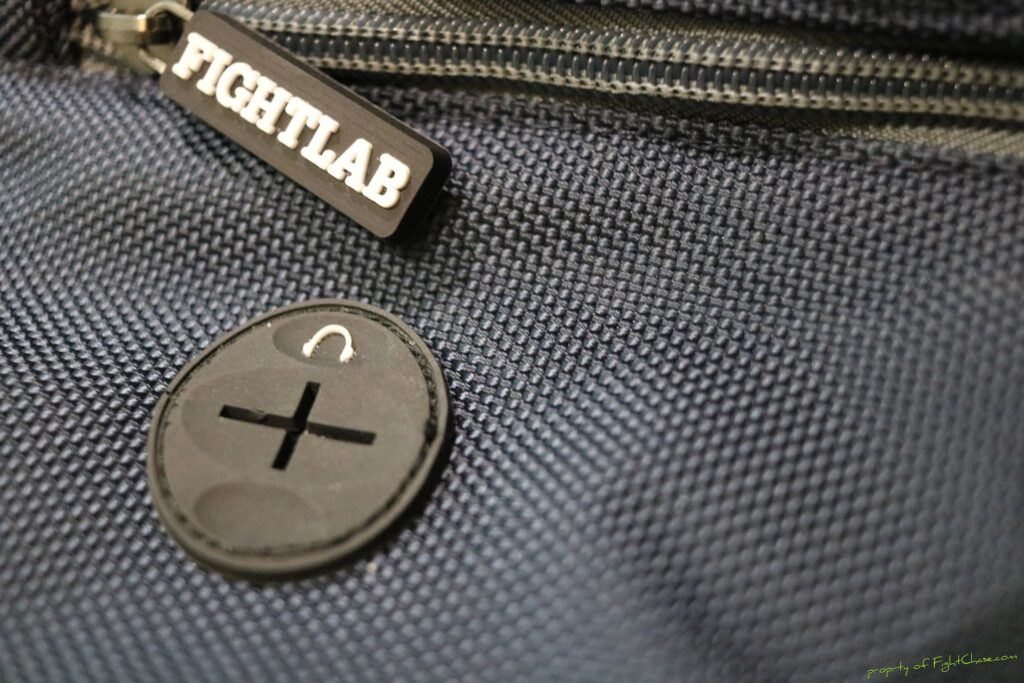 I will say that I can not complain at all about this bag. For a gear bag, it is top notch. A padded laptop pocket would be the only improvement I could come up with. Honestly, the rest is pretty perfect!
Final Thoughts!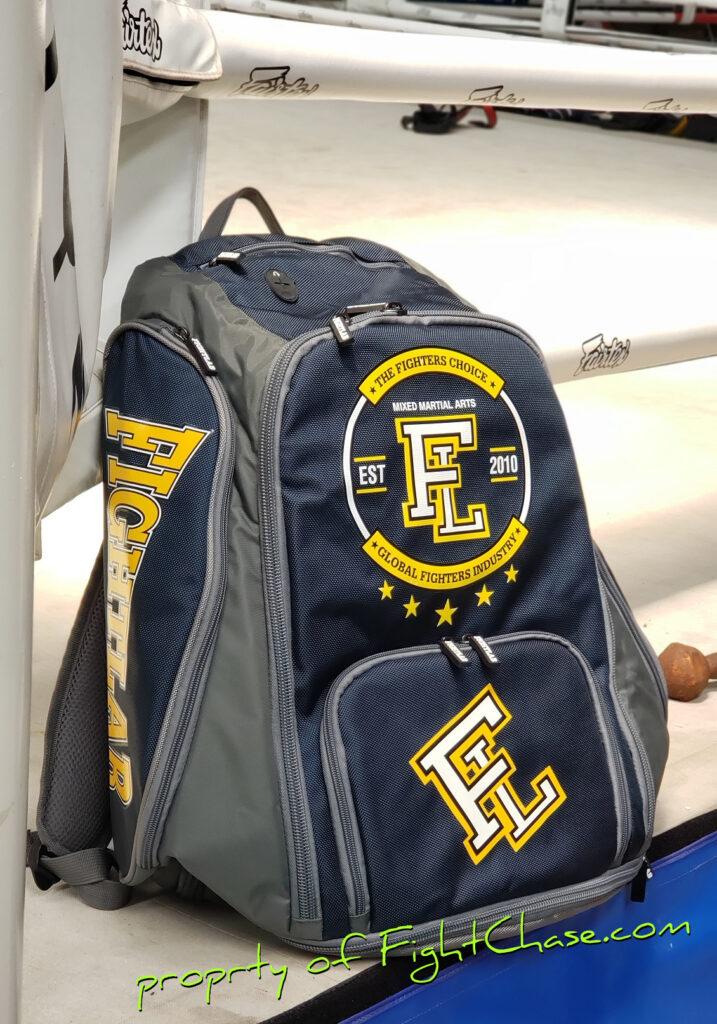 I have had this Fightlab training gear backpack for about a month and it has already made 4 flights with me and another 2 next week. I have not been even looked at about this being carry on size so it is perfect for what I wanted out of a new bag. The construction of this bag is industrial with great cosmetics. When it's loaded to the max it is still super comfortable to carry.
If you are looking for a new gear bag please check this bag out it's great! In my opinion ( and that's what's great about this site, it is all my opinion) this bag beats the competition by far! Be on the lookout for the video review that will be up soon! Check out all the Fightlabe gear Here!