Yokkao training Center Bangkok
No: 190-190/1 Soi Sukhumvit 16, Klongtoei,
Klongtoei, Bangkok, Thailand 10110
http://www.yokkao.com/bangkok/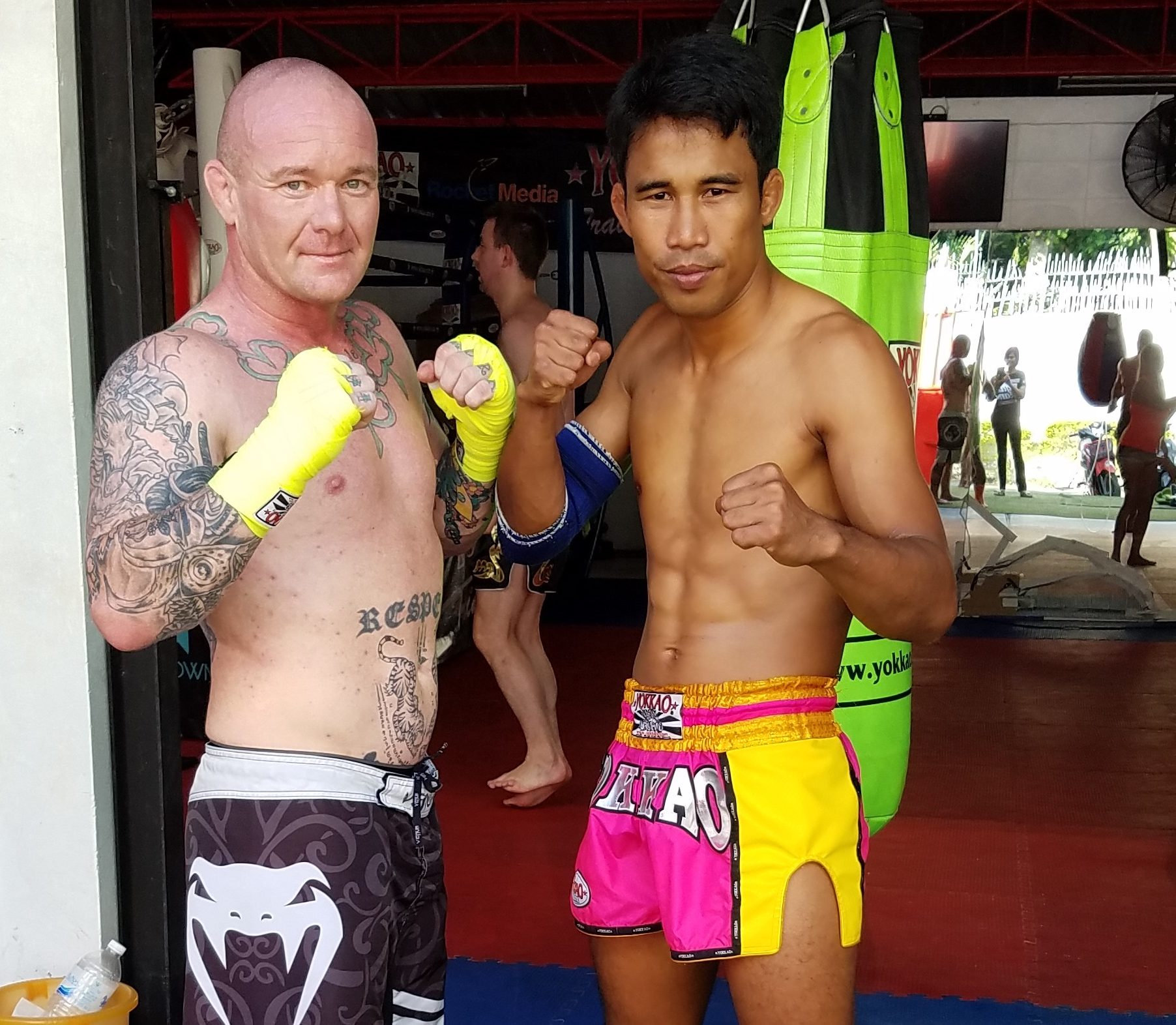 I pre booked a 1 hour private session online with Singdam Kiatmuu9 costing me 3,147 THB .I paid through paypal. Now if you are like me and thinking going right to the source for gear will get you a good deal unfortunately this is not the case at Yokkao.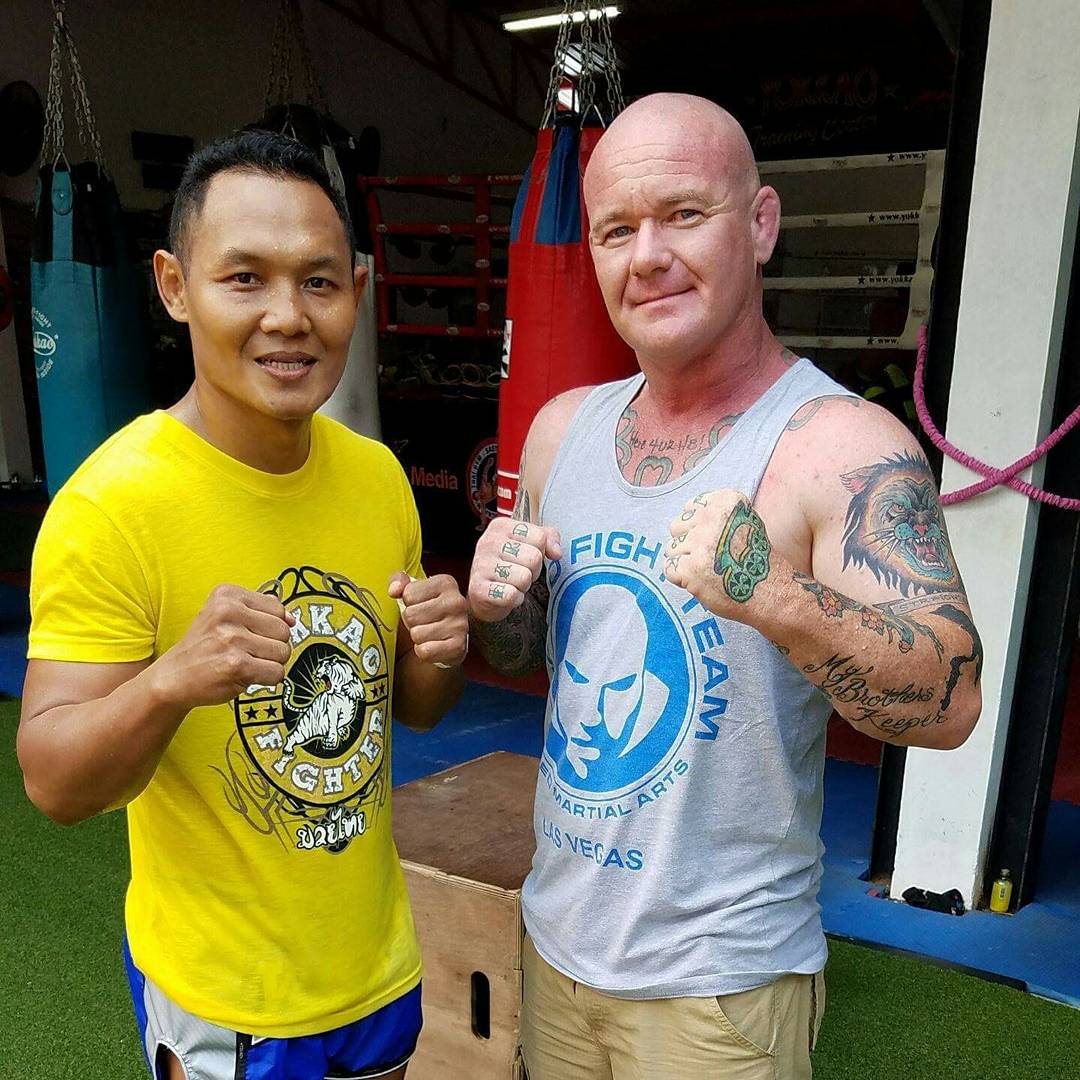 was as much maybe a little more than if I had bought it and had it shipped to me in the states. But the equipment is top notch stuff . I will be doing a review on the gloves and wraps that I purchased while I was there . So look out for that !
I was staying near Lumpini Park in Bangkok so I just grabbed a tuktuk for about a 15 minute ride over to the location of the gym . From what I could tell it was centrally located and not to hard for my driver to find. Just pull it up on google maps for the driver .
I had arranged a private with Singdam Kiatmoo9 https://en.wikipedia.org/wiki/Singdam_Kiatmuu9 priar to leaving the states . So I arrived at the training center about 30 minutes before my session . The place was a medium size open air gym. Very clean with a well stocked pro shop . The staff was very nice as I checked in . I do not take gloves with me when I leave the states so I always pick up a new pair . I went into the Yokkao shop and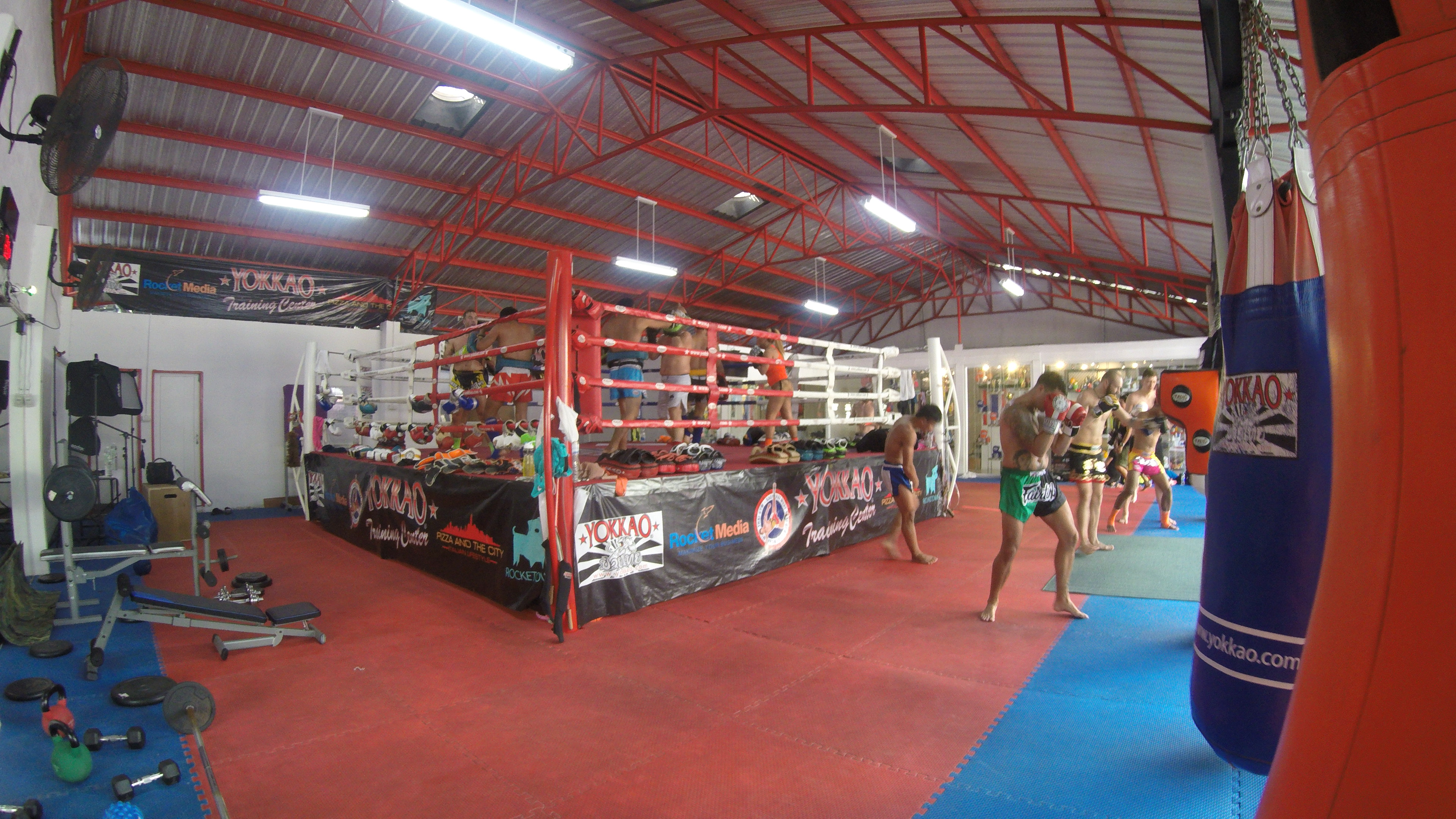 decided to add a pair of 10oz. gloves to my collection and to use on this trip . I headed outside to get geared up and start training
I met with Singdam and right away we started warming up and stretching out . He was a super nice guy and eager to help . with over 500 lifetime fights he definitely knows Muay Thai . His one on one training was great . The correction of the little things always mean more to me than banging on pads for an hour . He was spot on correcting anything he saw fit and I was grateful . when he was trying to convey the way he wanted a knee thrown to the body he was nice enough to put down the pad and let me throw right into his body showing the real exact spot to hit. A great group of guys at this location and Saenchai is always on location while he is training in Bangkok.
Do not forget to check out my video from the training and subscribe and share our YouTube channel https://youtu.be/jh_B5QcIKds