Mirage Express , Patong Phuket TH
Mirage Express Patong Phuket Hotel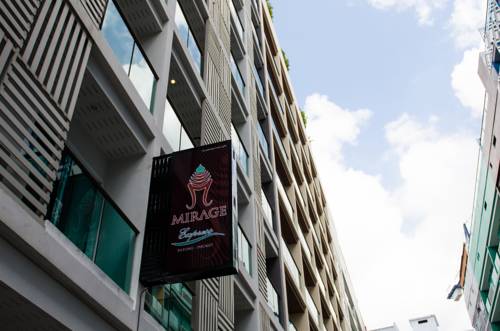 184/25-28 Phangmuang Sai Kor Road
Patong
83150
TH
+6676540961
Price per night $44.15 @ the end of December / I have stayed here for half of that in June
COMFORT
As for the beds here they are firm. Big shock being here in Thailand. The AirCon always seems to work very well here. Small fridge, I always try and make sure I have that in my room to keep my own snacks and drinks. Small safe and complimentary daily water when they clean the room.
CONVENIENCE
This is Probably the most convenient Room that I have gotten when staying in Patong. All I have to say is that you can walk to anything you want to get to in the Patong area. sometimes it can be loud at night but not so bad.
EXTRAS
I love the rooftop pool. It has never been crowded they do have a cheap breakfast but I have not tried it yet. again you are close to everything the mall is a block away from the night food market next door is GREAT !!
CONS
It can be a little noisy at night but definitely not as bad as many places I have stayed in the area. Also if you do not have a room on the entrance side of the hotel you will be looking at the block wall of the hotel next to you . last time I was there I was on the 7th floor and there were workers on the floor across from my room so leaving the drapes open was not an option . It's only about 4 feet away to the building next door.