Sityodtong Muay Thai . Pattaya Thailand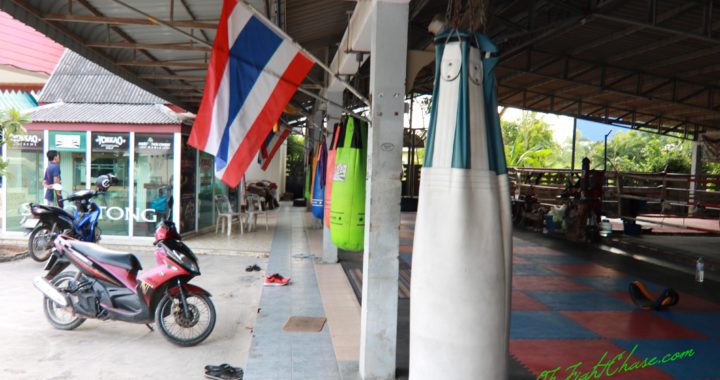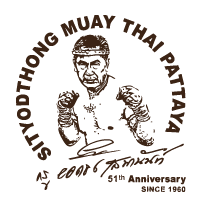 Pattaya City, Bang Lamung District,
Chon Buri 20150, Thailand
Located about 7.5KM from my room on Central Pattaya and Beach RD . I definitely was not going to walk this one . so I hopped on a motorbike taxi and told them where I wanted to go and it took a couple guys to figure it out but that got me there and it cost me 60THB . Its just outside of all the hustle and shops that are near the beach .Not to difficult to get to just allow yourself some time 15 to 30 minutes depending on your driver and traffic.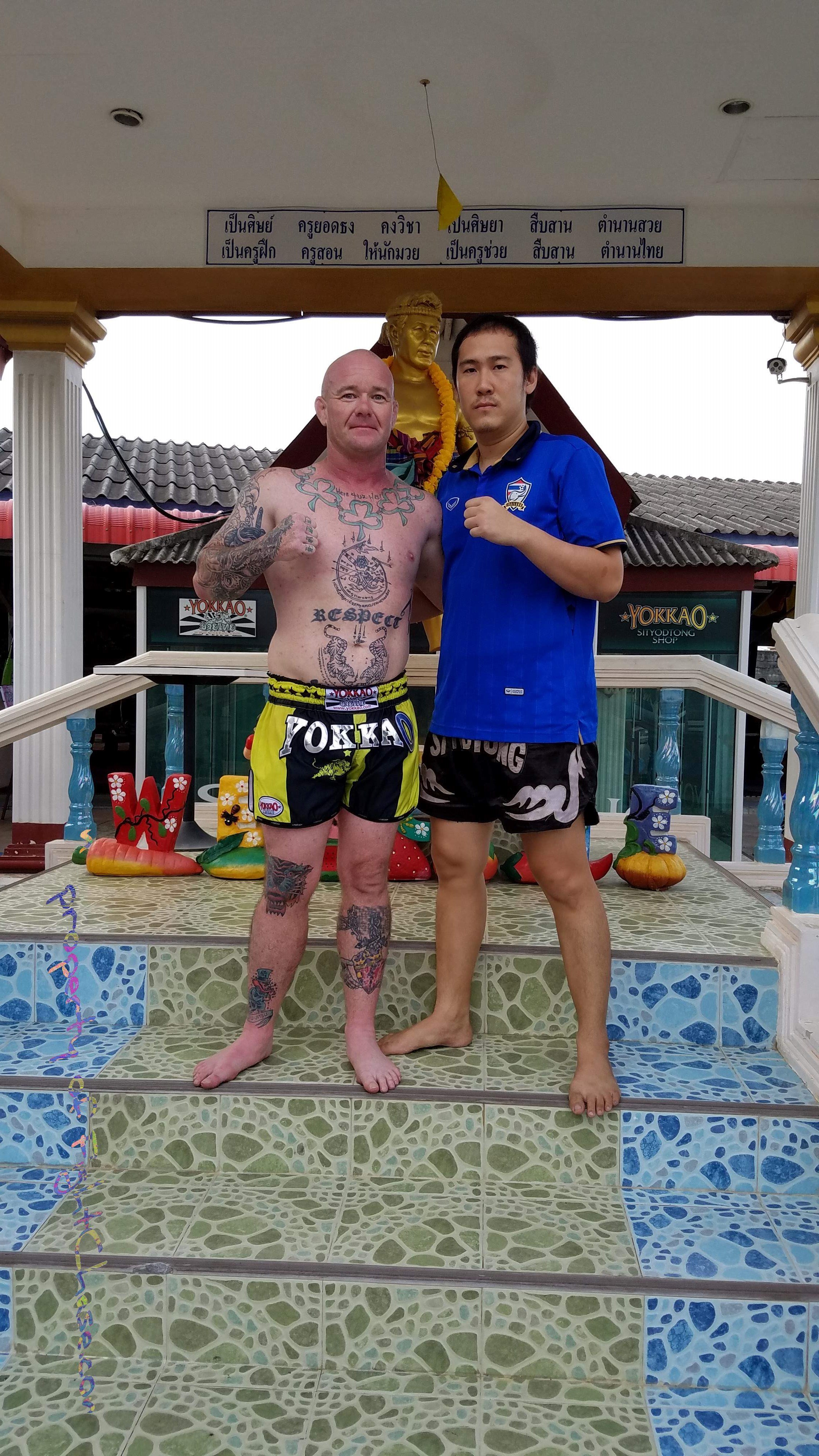 I will say right from the time I got off the motorbike I knew this was a real Muay Thai camp . The open air gym the young kids jumping rope and bouncing on tires . I was welcomed as I showed up for my private . A 1 hour private cost only 600thb /20USD and that is probably the least I have paid for a private in Thailand so far . With Sityodtong Being a very famous camp with such amazing history and have many affiliates around the world and at home in the states I was expecting to pay more.
I set up my training and was instructed to go warm up and jump rope , ( like I said I still suck at jumping rope) So I head over to an area on the other side of he rings with some mirrors and jump ropes . The young kids jumping rope next to me , making me look like a fool. These kids jump rope like pro boxers…wait they might already be pro fighters. They just smile when i mess up. After that Kru Too Son of the famous Kru Toy come over and asks me to head over and bounce on the tire for a few minutes . The impression I am getting from this gym is that they make Muay Thai fighters here the vibe is super cool. Its Thailand at its purest . We head over to the mats and My Kru puts on his Thai pads and its time to train .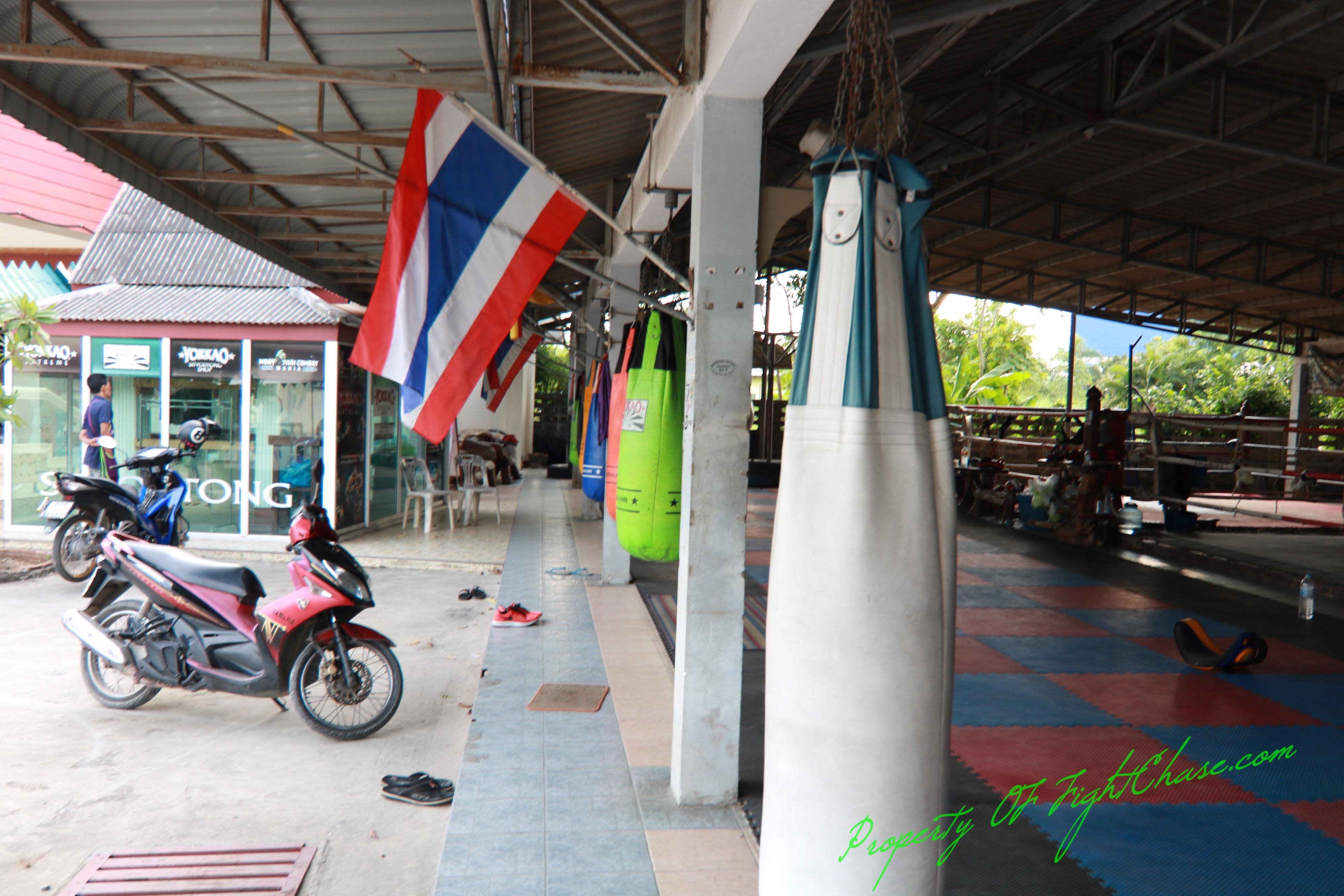 The training was great real informative and good pace. Kru Toy came over and asked where I was from and Talked about doing many seminars in the states and about his good friend Kru Mark DellaGrotte . I was treated very good and the training was great . If I didn't understand something totally , I had some fighters come over and try to explain their way to me . It was a very positive training and all around feel here. After training Kru Too asked if I wanted to go see Max Muay Thai the next night cause they had a fighter that would be fighting so I bought a ticket from him and it was way cheaper than when I had bought one at the event earlier that week .
Sityodtong Is a tradional Muay Thai training camp you have mat area small weight area with jump ropes and mirrors and then you have a few boxing rings . This place screams tradition and hard work . wen you walk in the the training area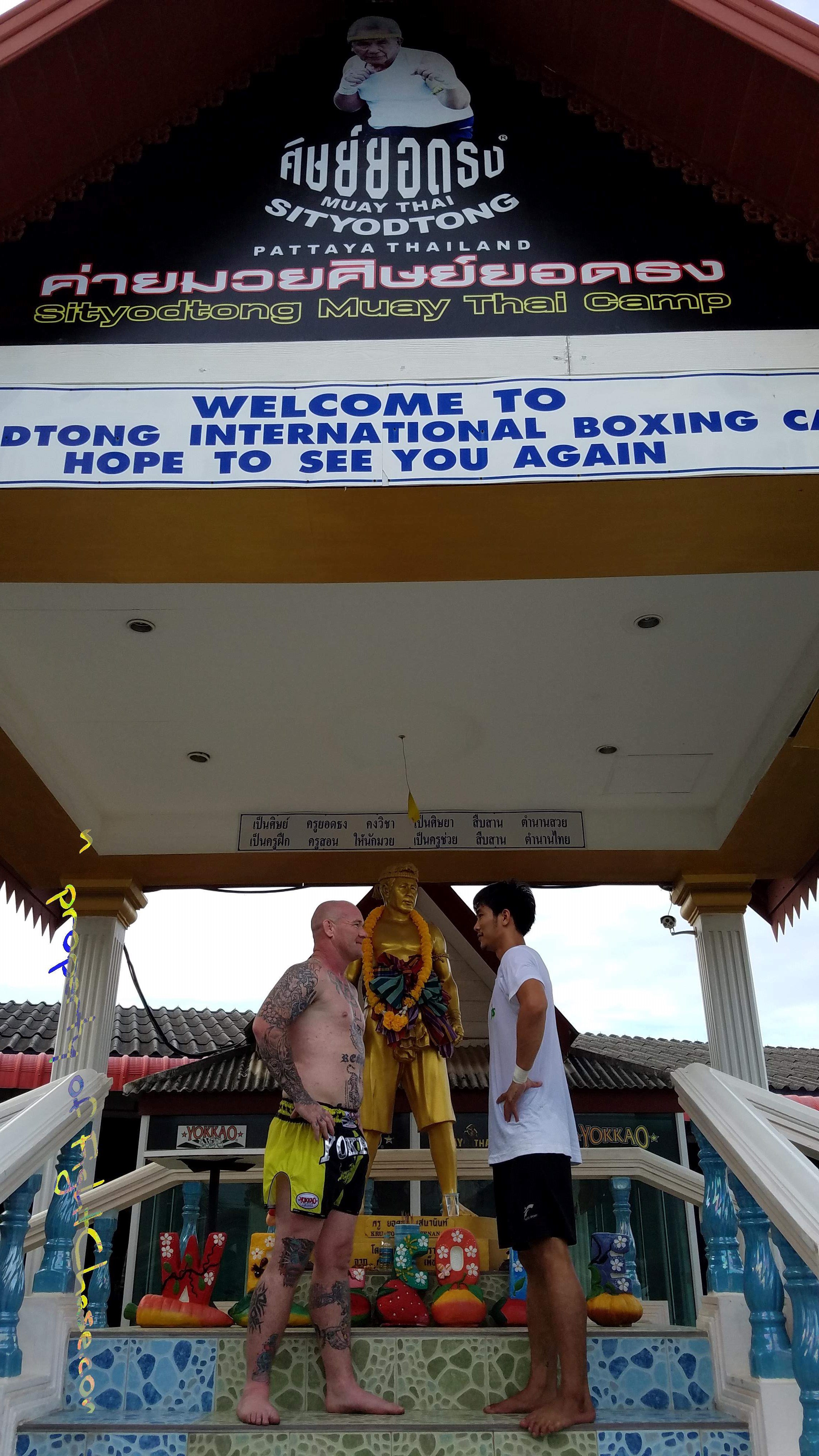 you can feel the time and dedication that fighters have put in . I absolutely felt more motivated just by the gym itself. Like I said before I prefer a smaller more traditional style gym . This is larger than some I have been to but it is not made for comfort its made for training . For cardio a Thai fighter runs in Thailand they run on the roads and they jump rope . The trainers are the key and the dedication that the trainers have and bring out in their fighters . Sityodtong is from what I have seen the essence of what a Muay Thai camp is. The young fighters looking like they started at maybe around 7 or 8 , all outworked me they where already training before I go there and training when I was leaving . This gym has something way deeper than having the newest high tech training equipment it has a soul .
The all the staff here were great . Very welcoming and working to improve me . Not there just to put me through a pad workout but to make me better in the short time they had with me. I felt very at home . and would recommend anyone that wants a real Muay Thai training experience to visit Sityodtong in Pattaya .