La Residence Bangkok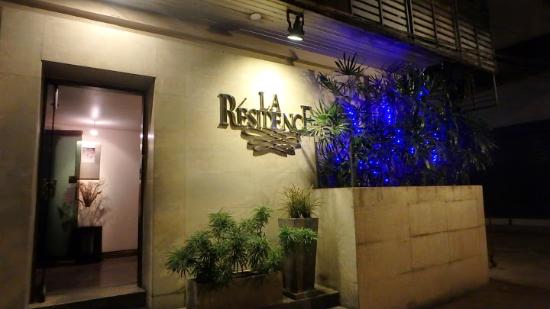 173/8-9 Suriwongse Road, Bangrak
corner of Soi Anumanrajdhon 1
Bangkok
10500
TH
+6622665400
I paid $29.00 A night in December 2016
The room was clean. the bed a normal firm yet comfortable. The ac was cold and WiFi was good.
The location is very close to the Red Planet Surawong, walking distance to PatPong night market. There is a 7-11 across the street. plenty of restaurants in the area.
the room has free Wifi and they will hold your key at the front desk when you go out. The key is held on a large keyring so this was nice. They also will hold your bags in a closed secure room if you have a late flight or something and would like to check out but not carry your bags with you.
Not many cons in this room. It was nice and convenient.