Pho Thong Gym Patong , Phuket Thailand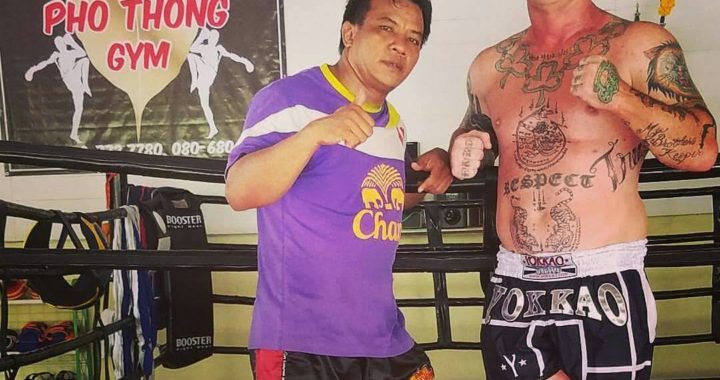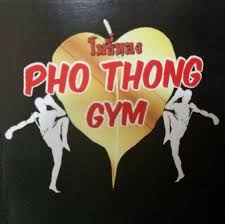 Sirirat Rd, Tambon Patong, Amphoe Kathu,
Chang Wat Phuket 83100, Thailand

This gym is fairly new only opening up in January of this year (2017) . The gym location is easy to get to you just head , what I believe was south out of Patong and its on the main road. So a motorbike taxi would be easiest . I did walk back to my room after training it was about a mile and a half from The Mirage that I stayed at . But on the same road !
I took a motorbike taxi up to the gym . I had just noticed it the day before on the way to the beach so I thought I would check it out since I had never noticed it in the 100s of times I had past this location in the many trips I have made to Phuket . I arrived at the gym and there was no one training so I went inside the office /shop and was greeted and set up a personal training session . I should really write this stuff down more but I believe I paid around 750THB / 25USD for an hour training . I started out jumping rope like most places . ( I still suck at it , I wonder if I was teased as a kid) did a little warm up and right into a pad session . The atmosphere was very good . Detailed training and good feedback . The Kru was very nice and at one point they even asked if I wanted to take a fight. I wanted to very bad but I had booked a trip to Phi Phi Don for the weekend and that is when they wanted me to fight . I am not a fighter we all know that by now , but I would have loved the test and the experience . I will definitely do a few when I am over there next year . I enjoyed the training felt is was on par with some of the other traditional training I have had in Thailand .
This gym being very new , only open about 6 months when I trained here was very clean. the ring was clean and the mats were also clean. The gym is a smaller size . It does have everything you need and in Thailand that is normally kept to the basics . A ring , heavy bags and a few other bags and mat area . This seems to be a winning formula in Thailand . I enjoy that small gym feel . You get good feedback from the trainers and a great training . This place is definitely someplace I would suggest checking out . Its not a huge deal like Tiger or AKA . I actually do not prefer those type of gyms in Thailand. Hit them up and get over to train . I do not believe you will be disappointed.