PatPong Night Bazaar,Bangkok Thailand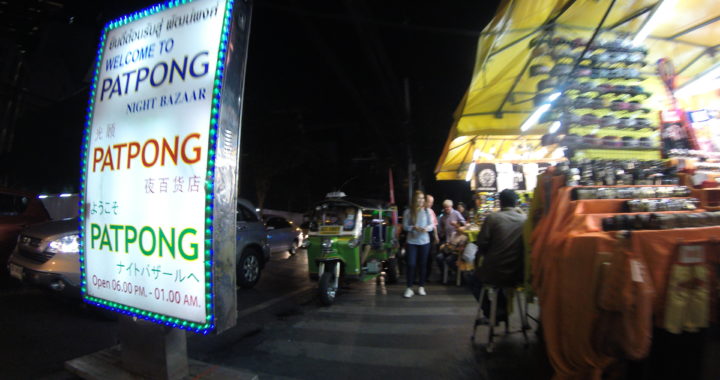 ..PatPong Night Bazaar
Phat Pong 2 Alley, Khwaeng Suriya Wong, Khet Bang Rak, Krung Thep Maha Nakhon 10500, Thailand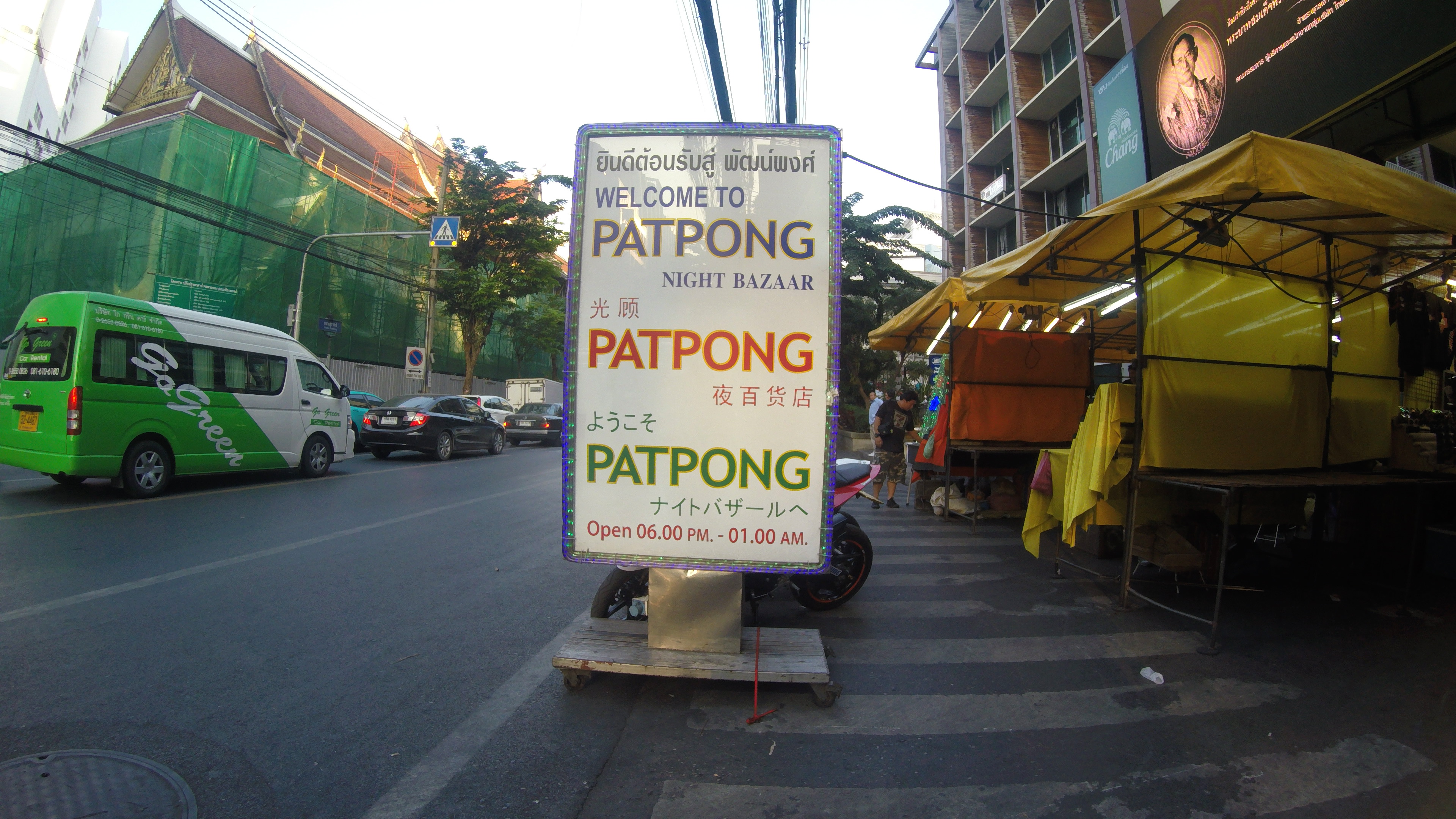 The world-famous Patpong red-light district of Bangkok. I have visited this area a few times and on my last trip, I stayed in rooms within walking distance to here. Of all the red-light districts this one is kinda unique that it is a night market and happens to have a full serving of adult entertainment lining the street . from Live music to gogo bars an S&M themed bar and many other interesting nuggets of erotic fun. So let's get into what you will come across in this area!
Street Vendors (Patpong Night Bazaar)
The main street is now closed off and turned into a night market lined with your normal everyday bootleg and Thai style souvenirs. The street itself is now 3 rows of walking area with the street having the vendors and the sides are overflowing with bar girls and mama san grabbing and begging for you to come in and take a look. You will find some people asking you if you want to see the Ping Pong show and will try to usher you up some stairs. Now not by my personal experience, but rather others stories you are cautioned from joining them as you will end up being required to pay way to much for drinks. Again that is just from what I have heard I did not venture up any stairs here.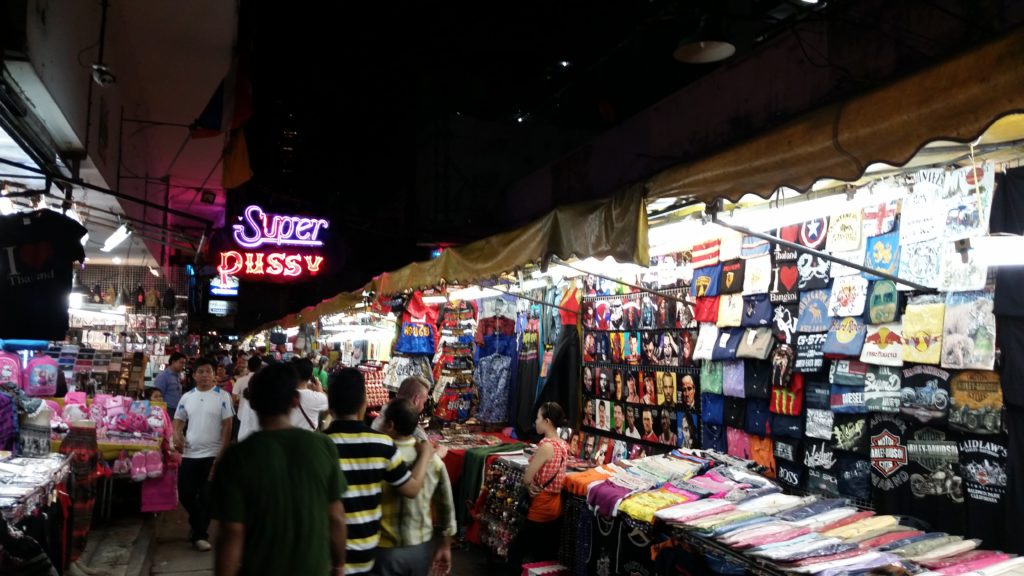 Bars and food
Some of the bars have live music and seem to attract a good crowd you will find them near the center of the 2 streets of Patpong. I do know that if the gogo dancers do not end up with a long-time customer that they sometimes end up hanging out here after they get out of work. some may be more than happy to become a freelance girl meaning no bar fine and you negotiate the terms one on one. Many people hang out for live music and drinks since they are way less than going into a gogo bar.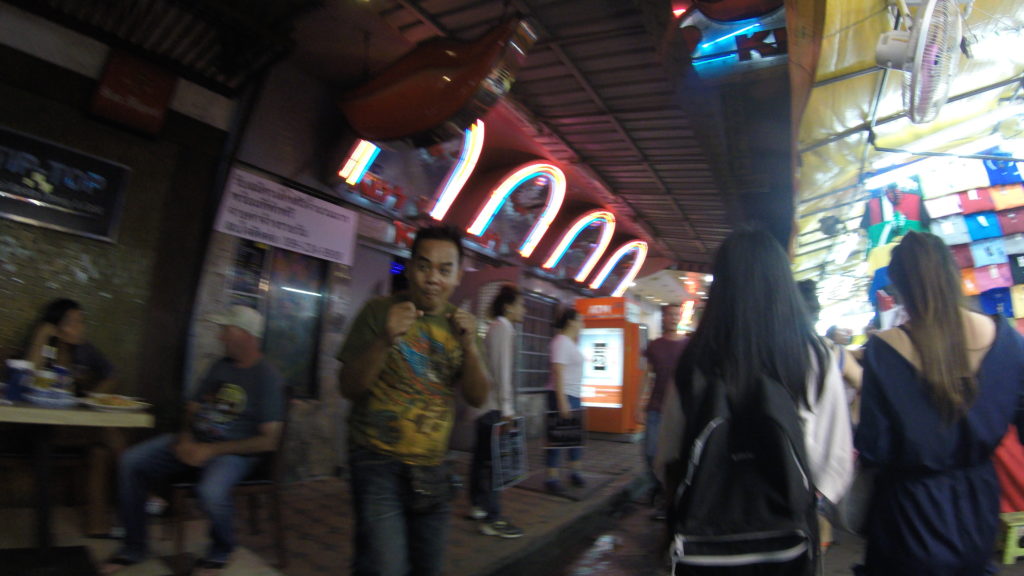 I normally don't eat right in a red light district but I was recommended a few good restaurants. Right in the middle, so there is good food. also the street food vendors come out when the market opens.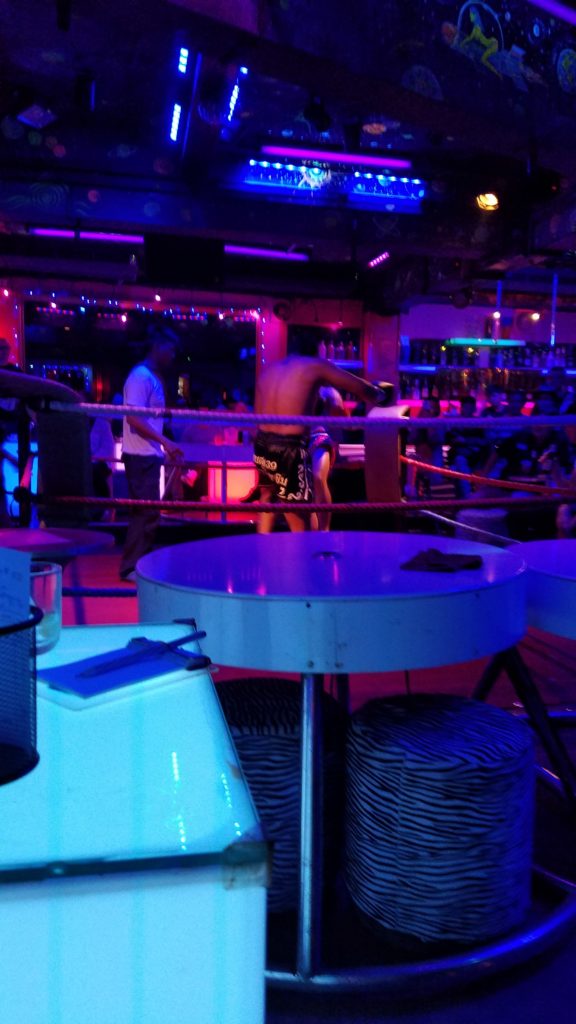 GOGO Bars (Pat Pong Night Bazaar)
I can only tell you from what I experienced and this place seems at first to be lacking. But don't move on to fast. The main street is lined with gogo bars. I believe that the majority are girls. There are some that feature LadyBoys in the connecting alleys. The smaller street that is parallel to the night market has some ok gogo bars. With the normal array of ladies working.
Pat Pong Bangkok has a few bars that are themed like S&M or schoolgirl. They will put a bar anyplace. There is a tiny one that is over the street. The bar has glass walls and you can see the dancers from the street.
Since this is not really a site that I will be doing in-depth adult entertainment reviews. I'll just say if you get yourself familiar with the 2 streets. Just find a place you're comfortable and enjoy yourself !! It is worth a visit.