Mongkol Muay Thai , Fancy CM Gray 10oz. Muay Thai glove Review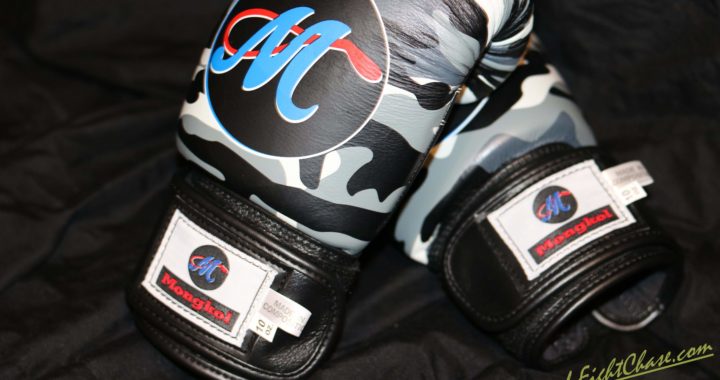 Mongkol Muay Thai, Fancy CM Gray 10oz. Muay Thai glove
Premium materials
Connected thumb
high-density foam
vivid graphics
heavy duty Velcro wrist support
multiple sizes
Made in Thailand
This is my review of Mongol Muay Thai 10oz. Fancy CM gloves. I had reached out to a few companies to see if they were interested in having me do a review on some products. I was contacted by email by the owner of Mongkol Muay Thai and asked if we could have a chat on the phone and see how this could benefit both of us. This was the first time a company had asked to call and I was more than willing to talk. I mean we would be talking about Muay Thai stuff right! About a week later I received a call and had a really nice conversation with the owner. I learned of some common connections we had in Thailand and of some of the things we shared as small business owners. I was super happy that the owner of a company would take the time to call and make that personal connection. We all know time is money.
A few weeks later I received the pair of 10oz. gloves and a pair of Muay Thai shorts. I will be doing a review and side by side comparison of the shorts soon. I put the gloves to work that night and have used them about 3 weeks now.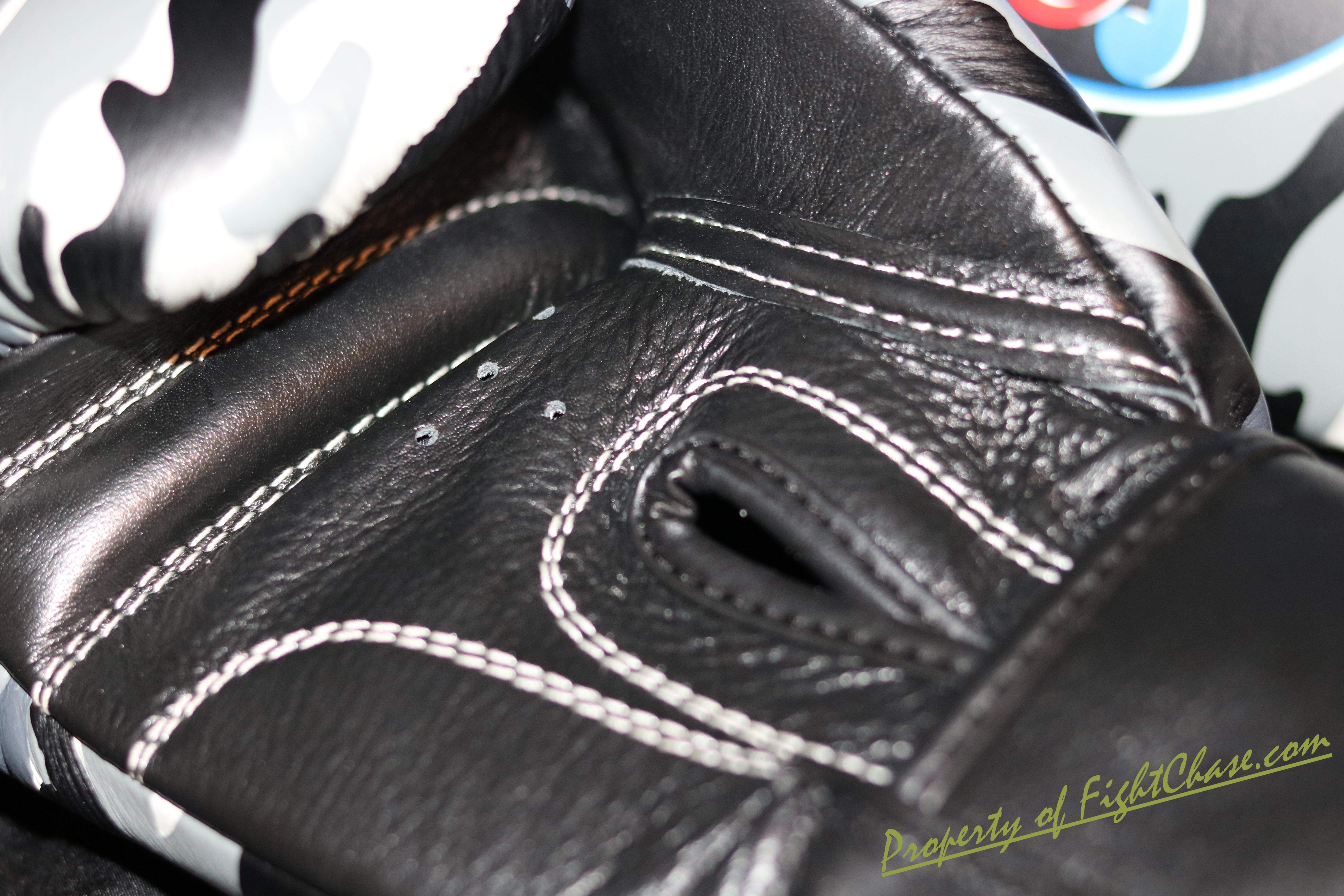 PROS

The fitment of the glove is very nice and secure. With or without wraps they fit well. With wraps, they were very snug and comfortable
The thick Velcro gives nice wrist support. This is something I look for in a glove. These gloves have a nice thick section of high quality stitched in Velcro that will definitely last.
The graphics are vibrant and have shown little to no wear over 3 weeks. I do tend to like some sort of graphics on my gloves
The foam is firm. After 3 weeks there really is no breakdown or softening of the foam in a negative way. The gloves are beginning to break in but all in the right ways.
Made in Thailand you can see the attention to detail. When you get a pair of Muay Thai gloves that are made in Thailand compared to the gloves that just make the claim "made in Thailand" you can notice the difference in quality.
Flawless stitching. I love to look at the stitching this can tell how well the gloves are made. If you have random or wandering stitches you may be in for some trouble of failure down the road. The contrasting stitch color not only looks great on these gloves but it actually calls attention to the flawless stitches that were made.

CONS

I personally can not find anything with these gloves that would deter me from purchasing or recommending them. So with this set of gloves, my only CON is I only have 1 set. Maybe my next ones will be pink with polka dots !! I really like the style!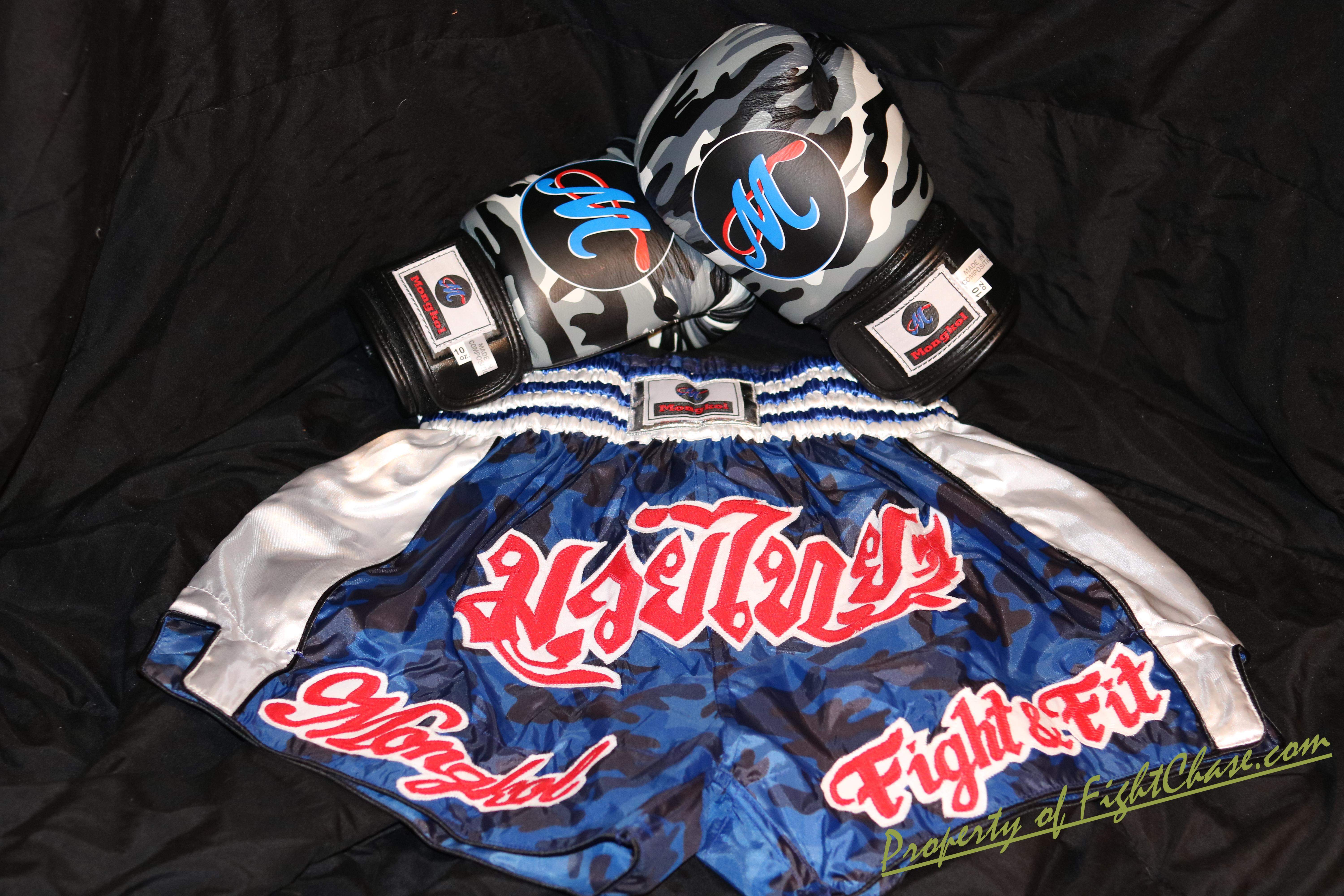 In conclusion, I was extremely happy with these gloves. I believe everyone should have a few sets of gloves if you are training multiple times a week and I would have a set of these in my rotation. Being a smaller company sometimes means that they can take the time to care more about the products they provide and that shows here. Also, the customer relations in a smaller company usually is way better. I know when I was dealing with high-end customers and their exotic cars in Vegas that I took every chance I had to make them happy. This is the feeling I get from Mongkol Muay Thai. You do not always have to buy the biggest name to get the best. My opinion on these gloves is to give them a shot !! I am sure you will not be disappointed with cardio kickboxing to a pro fighter these gloves will be great! Be Sure to check them out on Social media FACEBOOK