Mongkol Muay Thai, Thai pads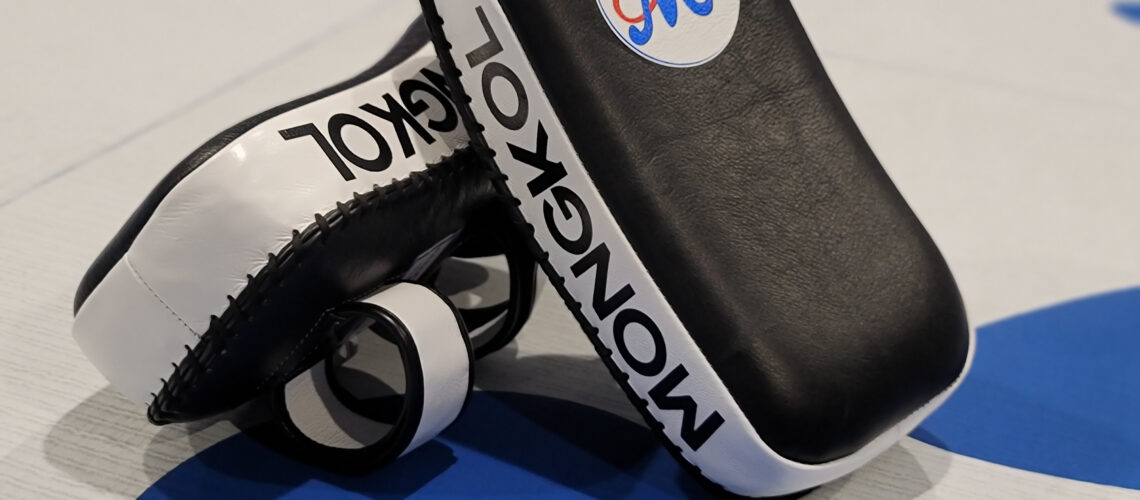 Mongkol Muay Thai, Thai pads
Highest quality materials
Hand made in Thailand
Hands-on design in Thailand
Heavy-duty hook and loop velcro
$199.99 for a pair of these pads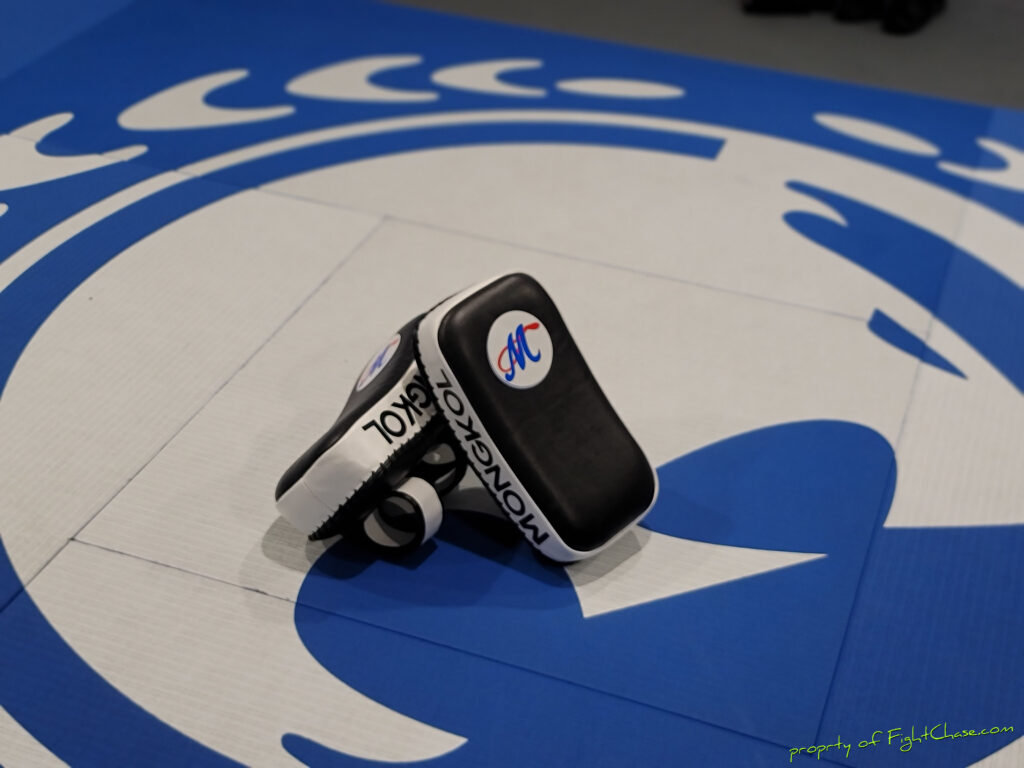 I got these new Thai pads a few weeks back and have been putting them to good use. Training pro fighters to clients that are just looking to get in shape. These are the first version of Thai pads from the company Monkol Muay Thai. Mongkol Muay Thai is not your run of a mill brand that is started by an enthusiast or another big company. Mongkol Muay Thai is from Thailand, home-based in California. The owner goes to Thailand personally to oversee the production of the products. This is Muay Thai products designed and manufactured by Thailand. Now let us get to my review of these pads!
PROs
Let's start with the construction of these pads. The stitching is dead on. The velcro straps are thick and solid. I do not see these wearing out or having any issues. The rear is stitched with a thick lacing this will prolong the life of these pads with decreased wear on the connection points between materials.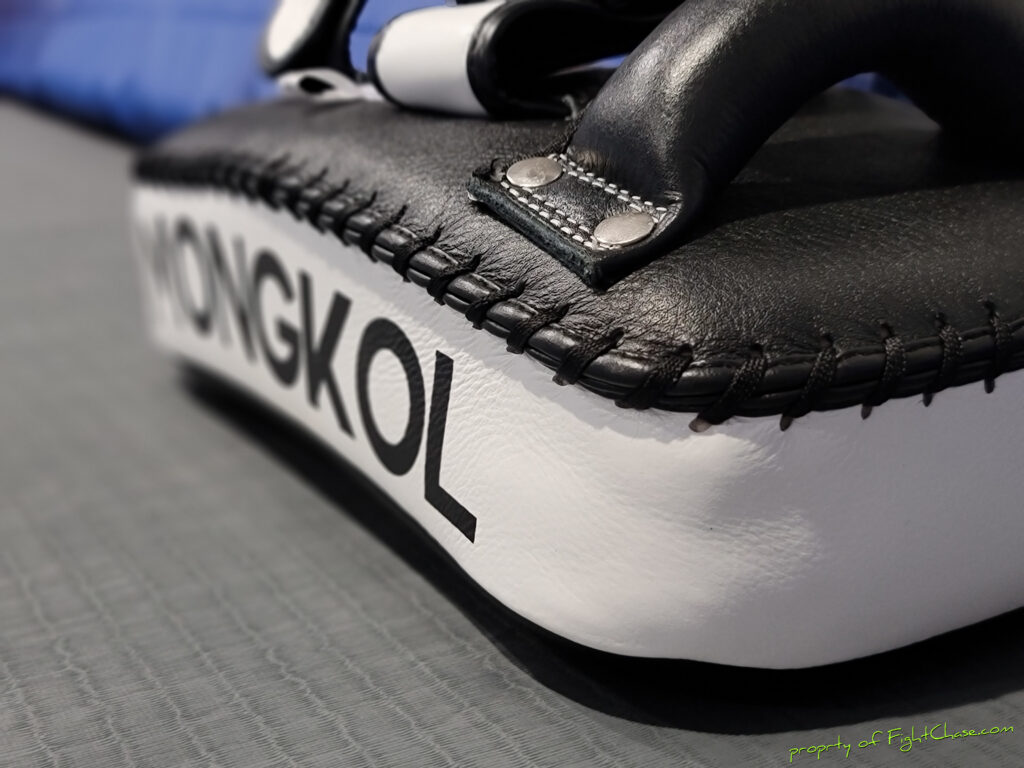 The top handle is firmly secured with smooth riveted connections and double stitching for a secure connection. This will definitely give you peace of mind while holding the pads. The handle is firm and gives a great grip.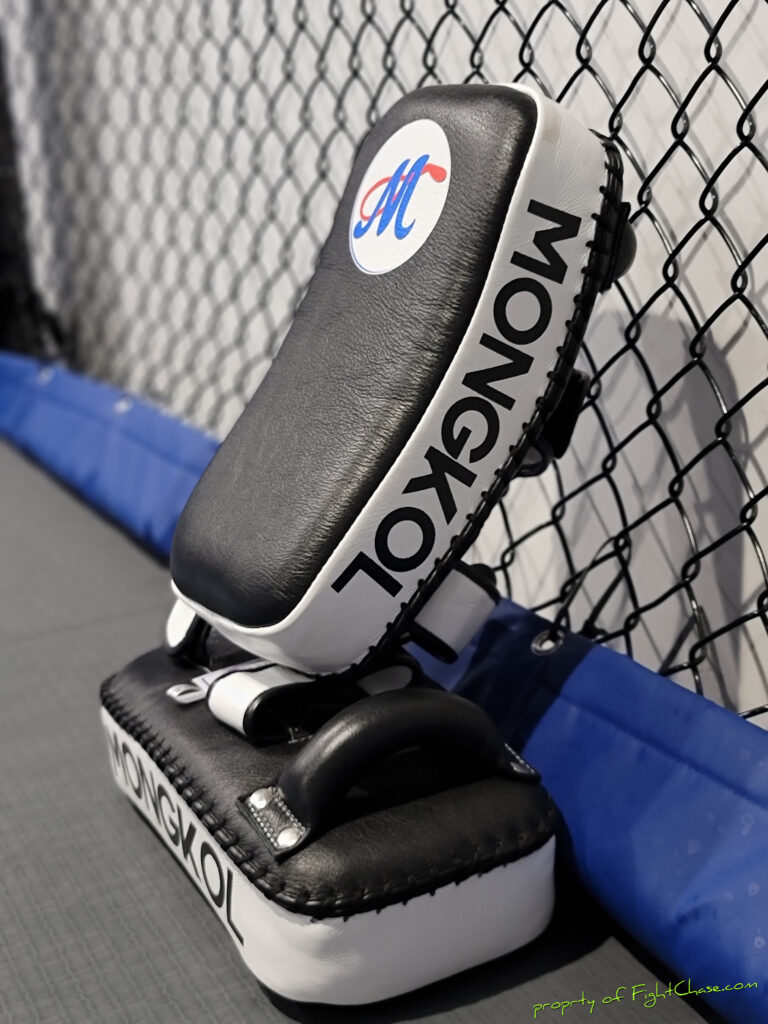 the pads are lightweight! This is great for those long pad holding sessions. Many pads have one of 2 combos, they are heavy and strong, your shoulders pay for the weight savings or they are lightweight and weak and your forearms are punished the whole time. These pads seem to have matched the perfect weight with foam density. Making them lightweight and strong as hell. I have done multiple hour sessions with these and had little to no fatigue and no sore forearms!
CONs
I honestly do not find any cons with these pads. I have talked with the owner on any ideas that I felt would improve an already great design. They were already ahead of me on those exact suggestions.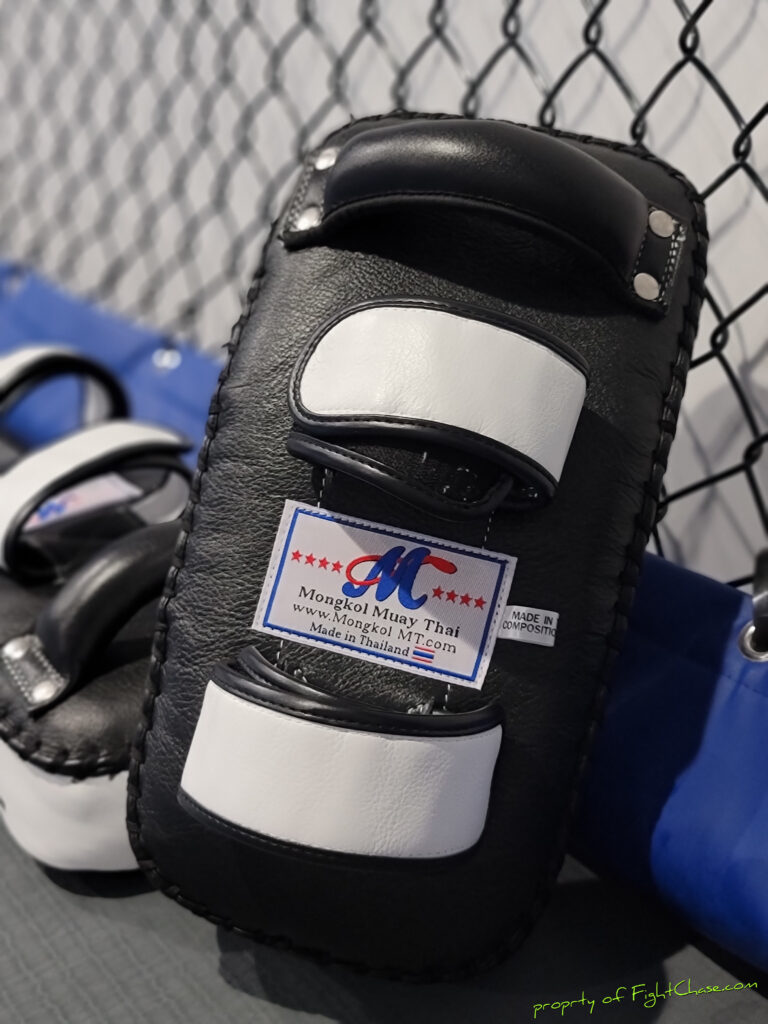 The only drawback to these pads may be the price tag at $200UDS that is a little steep for a cardio kickboxing student who might use them once a week. But for anyone looking for high-quality pads that will last, make the investment in these and you will not be disappointed.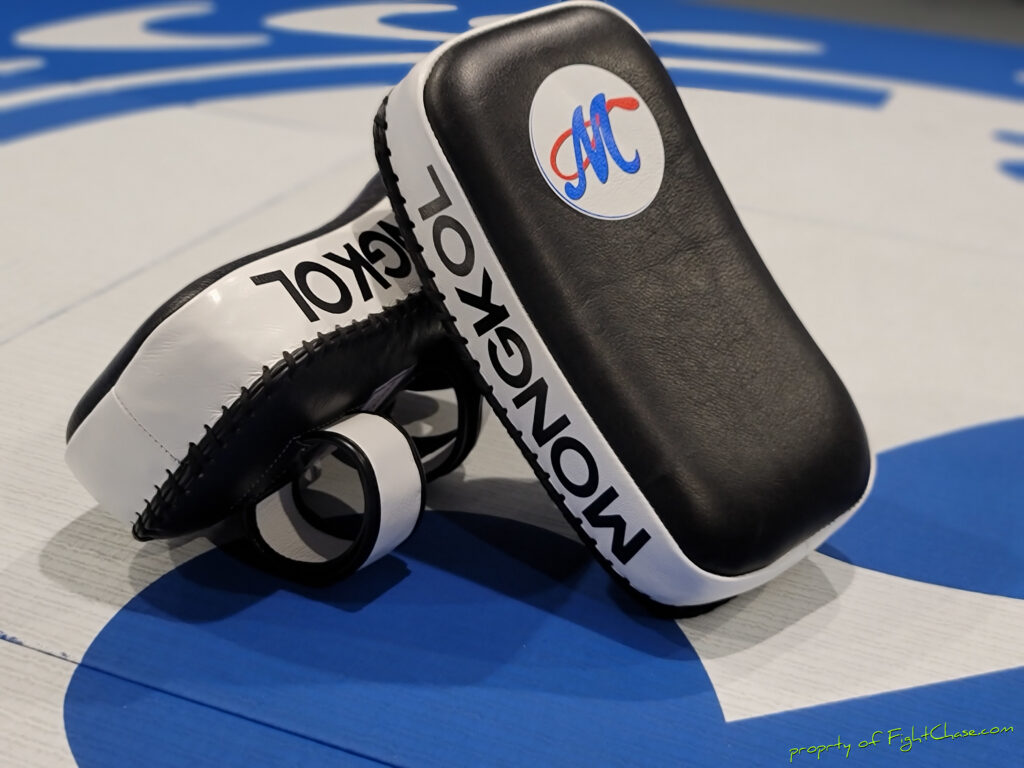 My takeaway from these pads are they are made extremely well. They are made with great materials and will last a long time. From training to get in shape to pro fighter these pads will work great. Great equipment goes a long way while training. So I would suggest these pads and believe they would be a great investment!