Phuket Top Team, Phuket Thailand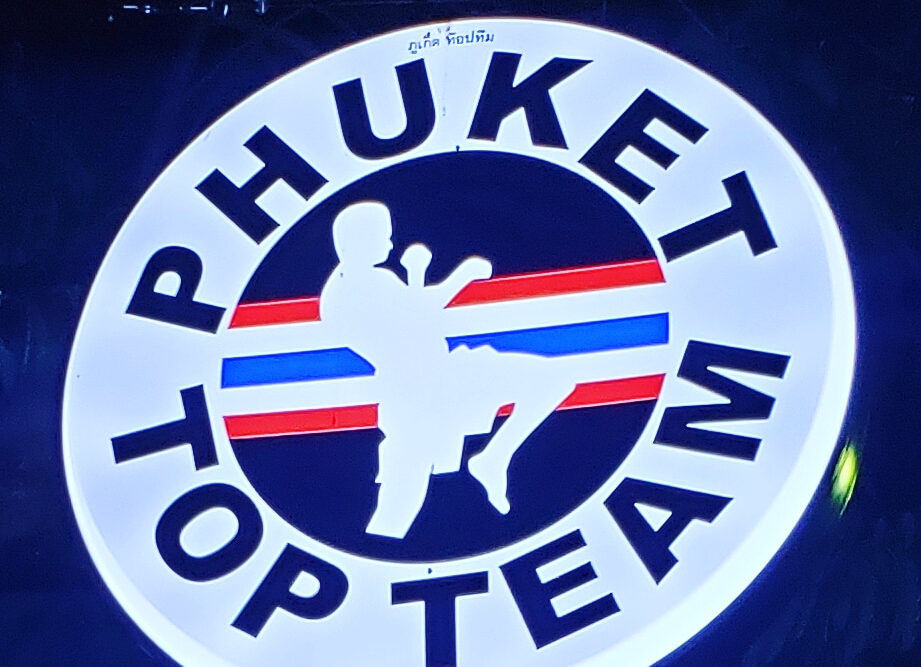 45/31 M.1 Self Tadied Chalong, Mueang Phuket District, Phuket 83100
So my training at Phuket Top Team was not typical training for the most part. I visited PTT to take their Pad Holder Course. I also did private training with the legendary Lerdsila.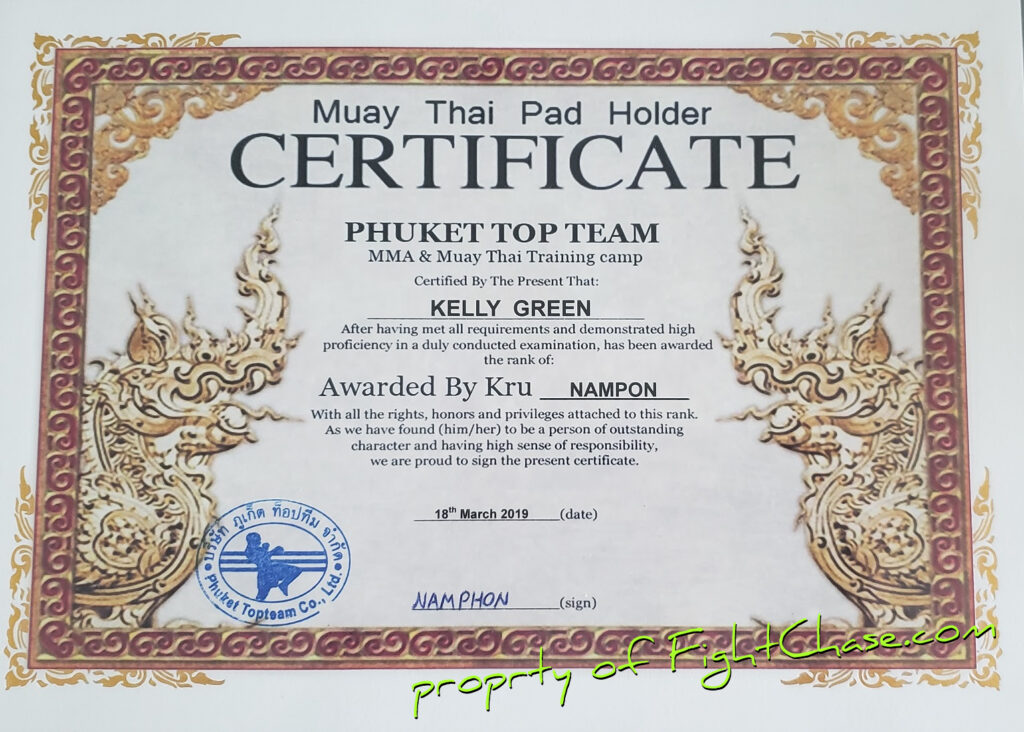 So the price of the Pad Holder Cours was 10,000THB (300.00USD) this is a 12-hour course with a private trainer. The training that I did with Lerdsila was a 1 hour private and the cost for that was 1,500THB (45.00USD). I will note that to train at PTT you have to be a member meaning as I understand it you have to be signed up for any one of their many packages.
The gym is located on the famous Soi Tad-ied. Known for housing many gyms that cater to foreigners that are training for fights or just want to include a workout into their Thailand holiday. This Location is in Chalong near the lower middle part of Phuket. I would suggest renting a motorbike to travel anyplace other than this street. You can do so from many locations near the gym from 200THB (6USD) a day to 2500THB (75USD) for a month.
To be honest I was a little hesitant about going to train at Phuket Top Team. The reputation in Thailand for this area is known as just being for tourists and that you're not getting the same training as if you go to a small traditional gym. Many of the coaches that are teaching everything other than Muay Thai are not Thai. Makes sense to have other coaches that specialize in those areas such as Jiu-Jitsu and MMA. So I was not sure what to expect.
I will say I was greeted by Panda an American on the first day when I was checking into the gym and he was super pleasant to talk with and made me feel very comfortable. We talked for a while and he provided the needed information for me to get started on Monday.
My time at PTT was great I was paired up with my coach Nampon PhuketTopTeam. He is an accomplished Muay Thai fighter, 2x Rajadamnern Stadium Champion. Along with Nampon was his younger brother Wayunoii Fluke also a veteran of Rajadamnern and the famous Lumpinee stadium! These guys were great. They both have a great sense of humor and a wealth of fighting and training knowledge. I honestly could not have been happier with my trainers.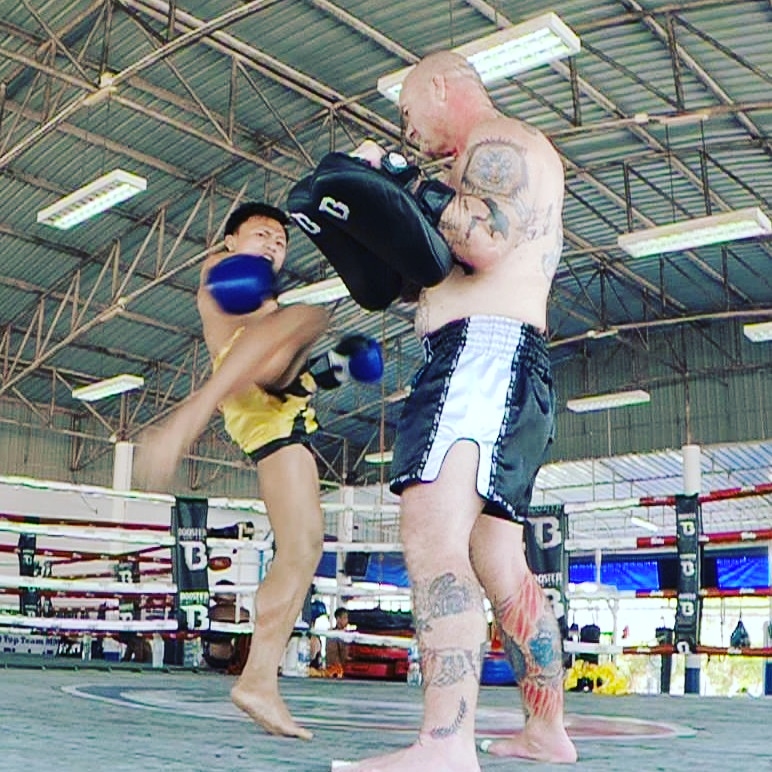 I trained with Fluke all of my training sessions. In the beginning, he was guiding me through the pad placement and what strikes to put together to make good powerful combos. Soon I was leading the training and putting the combos together myself. Nampon was at most of the training sessions overseeing my pad holding and also overseeing Fluk training as he had an upcoming fight.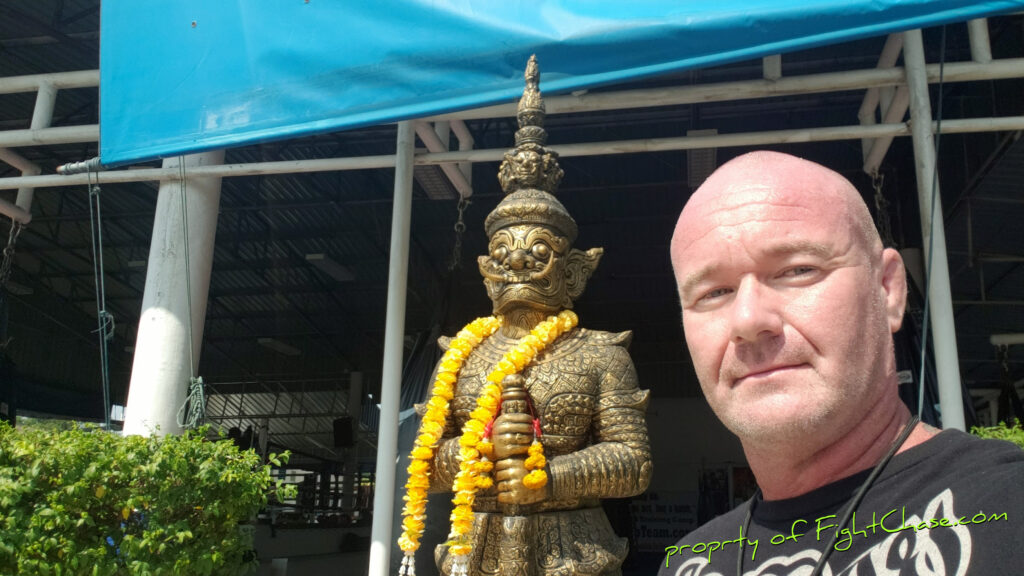 I will do a full write up of the Pad Holders Course soon. As far as that part of the training it was great and I would suggest anyone that holds pads to give this a try and it will sharpen your training skills.
I also had the pleasure and honor to train with another legendary Muay Thai fighter. The one and only Lerdsila PhuketTopTeam. My training with Lerdsila consisted of typical private training. A short warm up and then right into it. He showed me some of his simple evasion techniques and seemed to be having a good time doing so. I will be doing a full video on my training with him soon, This was another once in a lifetime training session that I will forever remember! At the end of the session, I said to him "ok now I hold for you". He had seen me for 2 weeks holding pads and was happy to let me hold for him. This was especially cool. Not many people can say that they got to hold pads for a living Muay Thai legend like Lerdsila.
All of the staff at Phuket Top Team was great. The Thai trainers were super helpful and motivating. They would encourage me all the time. They were always very friendly and made the gym a pleasant place to show up and train. There was no ego type stuff going on here.
The gym has 2 main rings and large mat space. These are located outdoors like most Thai gym. There is also a full indoors area where the pro training goes on. Jiu-Jitsu, wrestling, and MMA also are run indoors. The facility also has an MMA cage indoors. The fight shop is mostly made up of PTT merchandise but you can get anything you need for training here.
If you come to Phuket looking for some great training and like the idea of training alongside many other foreign visitors Phuket Top Team is a great place for you. Top notch training and an absolutely wonderful team to work with!