Phuket Top Team, Life on The Soi!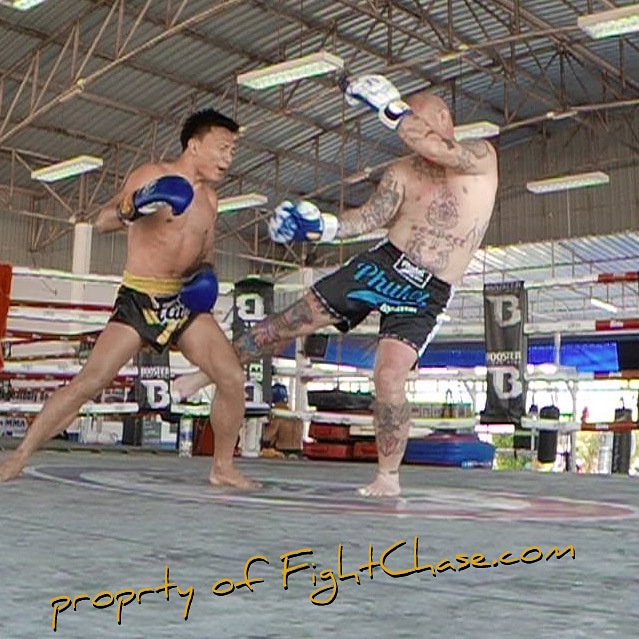 Phuket
World-famous Phuket Top Team & Tiger Muay Thai are located on the same street in Phuket. Staying on the Soi (street) know as Soi Ta-iad is nothing like anyplace else I have trained here in Thailand. I have trained at the Tiger Muay Thai before. On this trip, I trained at Phuket Top Team.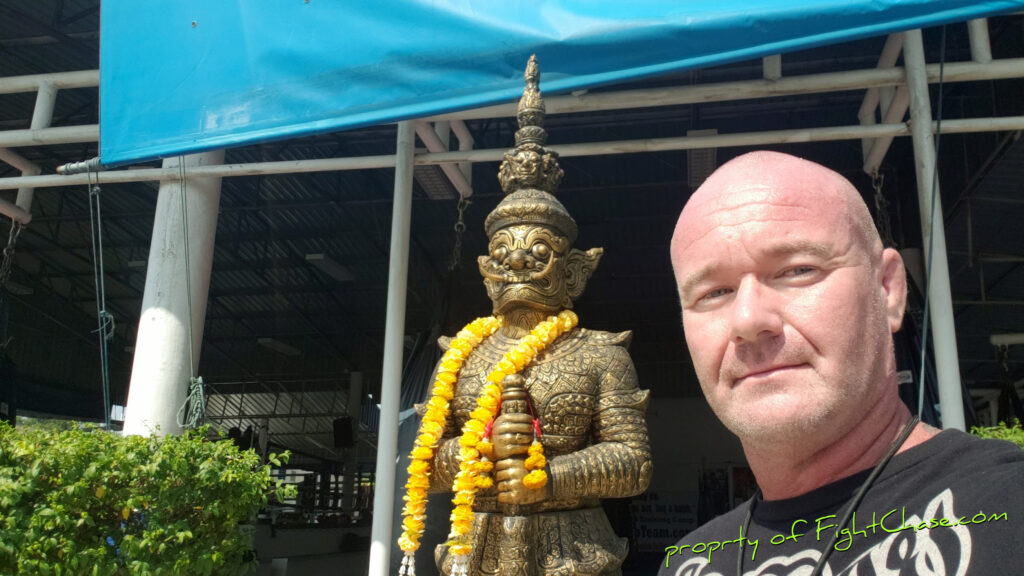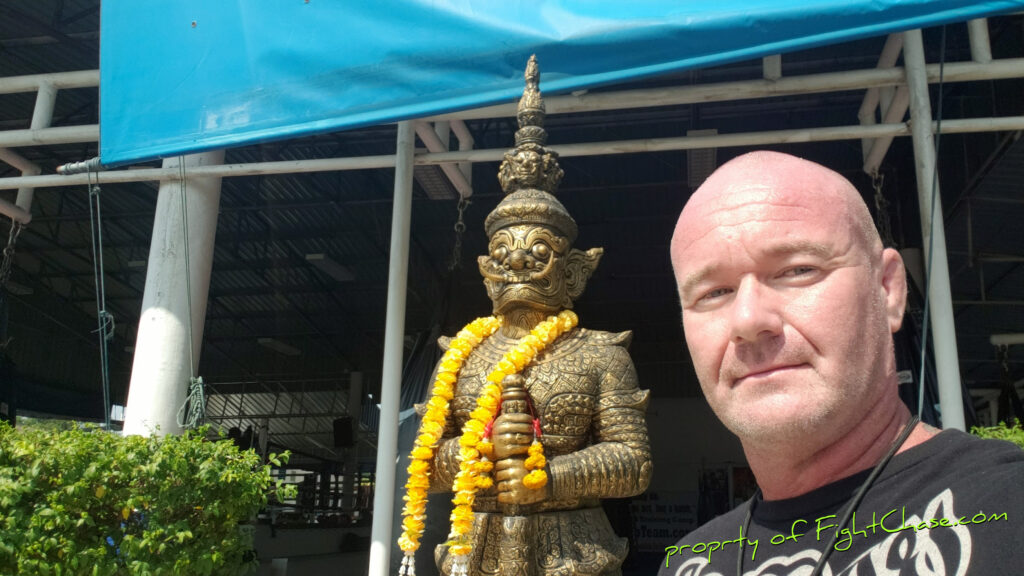 Get a spot
This time I decided to avoid the outrageous taxi prices and just stay on the same soi as the gym. I actually stayed about 10 feet from Phuket Top Team. My wake up alarm was the am class hitting pads! Not sure what I was expecting, staying in this area. It is known to cater to foreigners that want to come and have a training vacation and for others that want to try their hand at a real Muay Thai fight! Right up to the top-level UFC and ONE FC fighters that you will see wandering the soi getting some Alis BBQ or heading to the ice bath.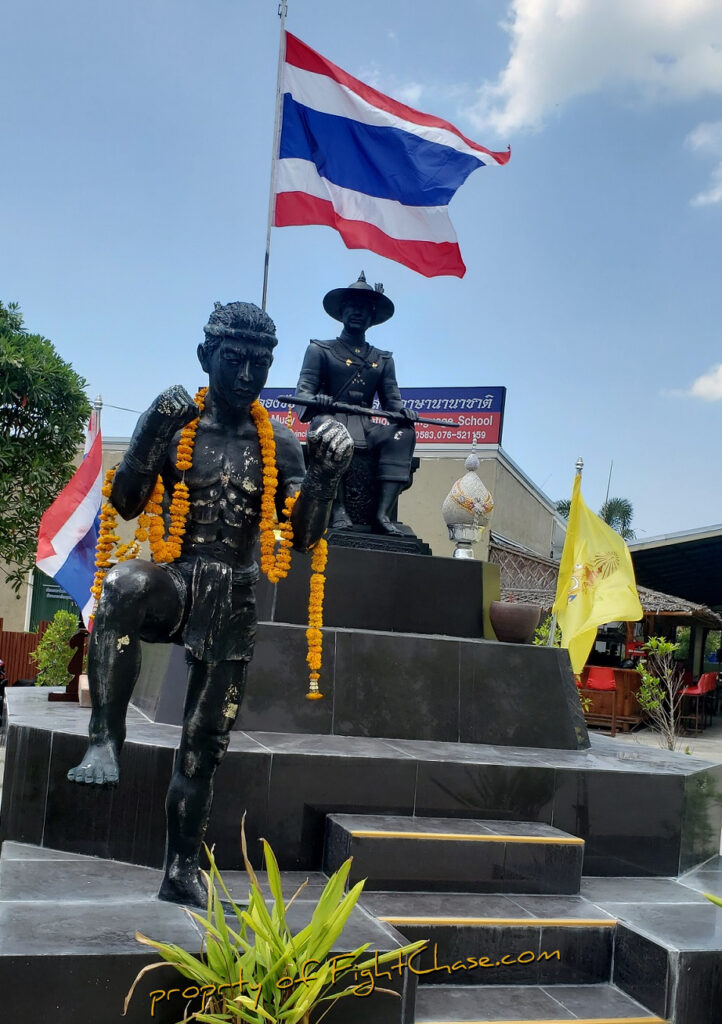 Staying close to PTT
Landing in Phuket I grabbed my overpriced taxi and off to my room next to Phuket Top Team. Honestly, I had no idea what this experience had in store for me. I planned my trip alone and like most of my travels here I was going solo. I had talked to my friend Khalil and he had told me he wanted to train over at Tiger for his next fight, I mentioned when I was going to be in Phuket and really didn't think about it again because he was not even in the country. But the day after I got to Phuket he called and said he was going to be there in a few hours and he would hit me up.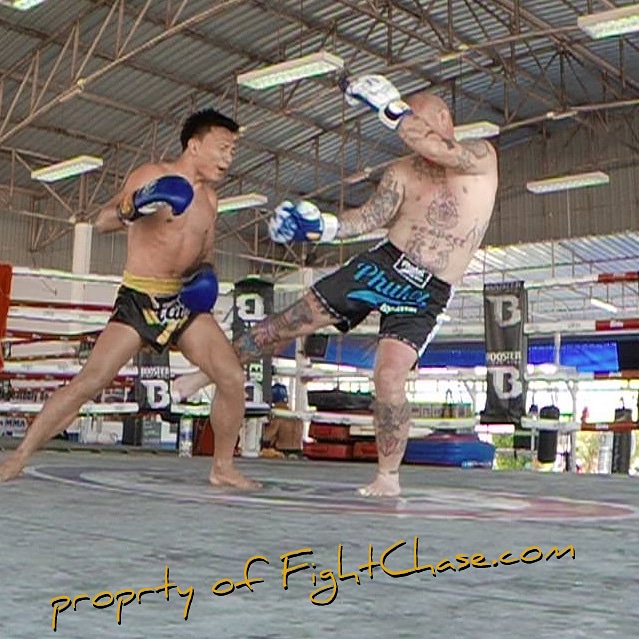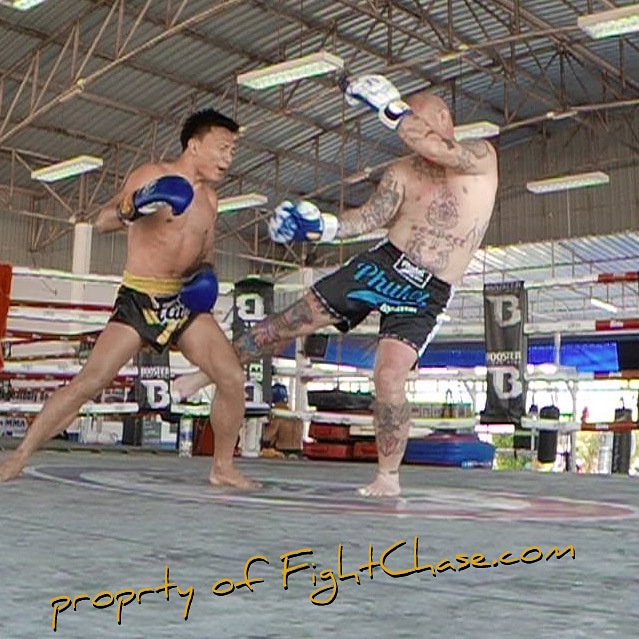 On The Soi (street)
So let's skip all the little details and get into what it was really like living and training on this famous street. Its know as Tiger Muay Thai street, and many other names. Our first night we grabbed dinner at Alis and well that becomes our spot, just like it does for so many people. Alis BBQ is simple, good and inexpensive. So most of the people training at any of the numerous gyms will be seen eating there on the regular. We did! DO NOT SKIP ALIs.. That being said there are also a ton of great restaurants and coffee shops all along the soi and right off it. So wander around and try many places. Everything from Vegan to pizza and even meal planning for fighters it is all on this same small street. So there you have food!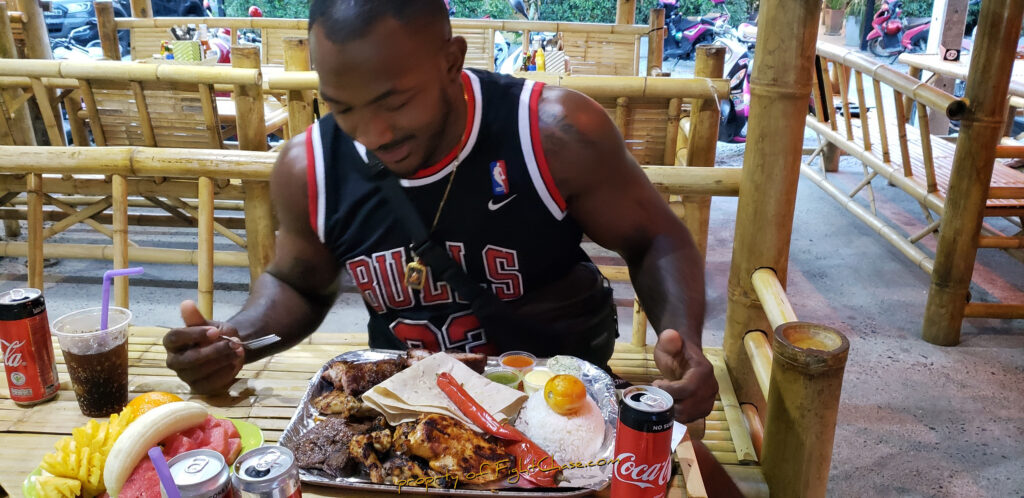 Training Phuket Top Team
Training is what the street is famous for, well training foreigners that is. I have visited other traditional gyms in Thailand and they kinda look down on the street saying that it is not real Muay Thai. Now I can agree that it is not at all the same as your going to get training at a small gym in a hidden alley in Bangkok with a name that you can not pronounce, that is home to Raja and Lumpinee stadium champions. That does not mean you can not get great training. You will be training with foreigners. I really didn't see a lot of Thai fighters that were not also coaches training at Phuket Top Team.
You will be getting training from some amazing Thai coaches. Another thing that this street offers that is hard to find is the other aspects of MMA. Here you can find elite levels of wrestling and BJJ Black belts. So you can get what you want out of your training.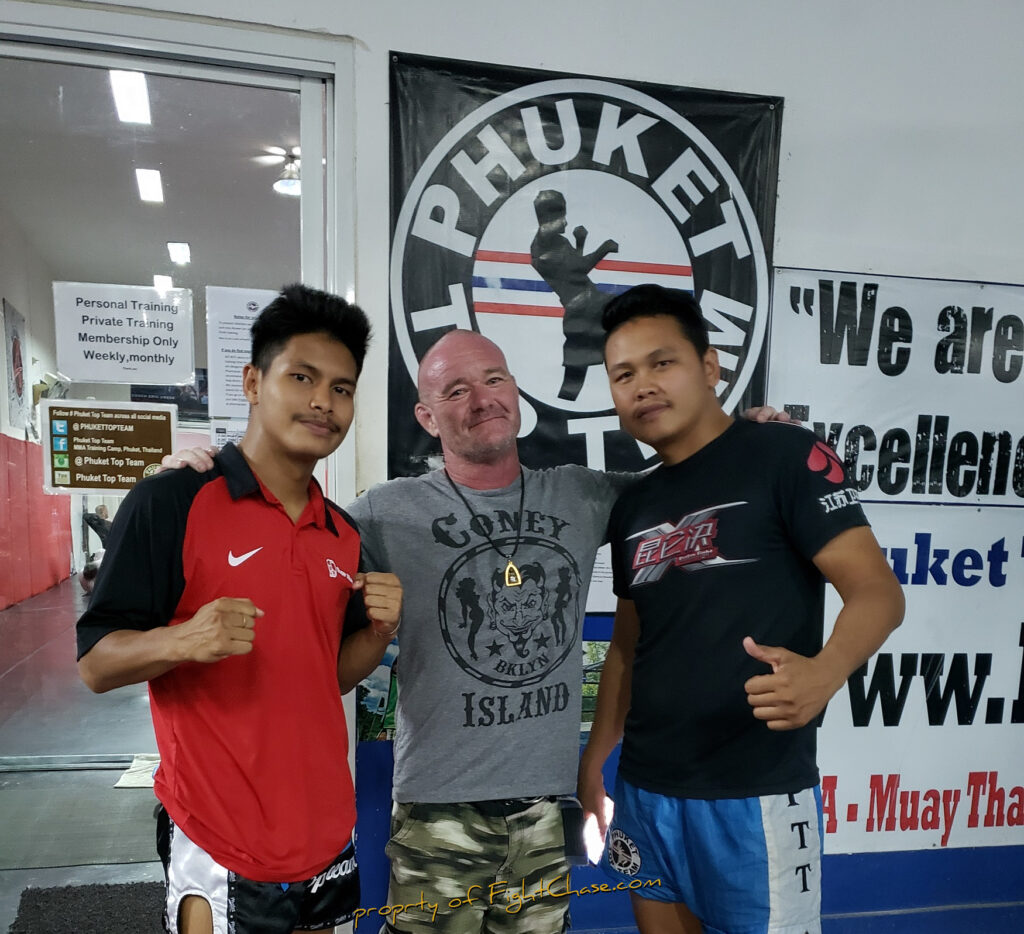 Welcome home
The most surprising thing about this area was the social aspect of it. This may be because I am around 90% Thais all day every day where I stay. Here on the soi English is native and you will meet people from all over the world coming to this small street in the middle of the island of Phuket for many reasons. You may meet a UFC champion or a group of guys that have never trained in their lives but thought this would be the perfect vacation to try it.
When it came down to the social side it was almost overwhelming at first. So many people that are for the most part super friendly and then it really starts to expose what's really going on…. This place is just like high school. you have different clicks, I was with Phuket Top Team and you had Tiger and Dragon and a few others. Everyone seems cool with each other, you just get closer with the people you train with but friends can be made almost instantly just by sitting down at Alis ( no they are not paying me to say that)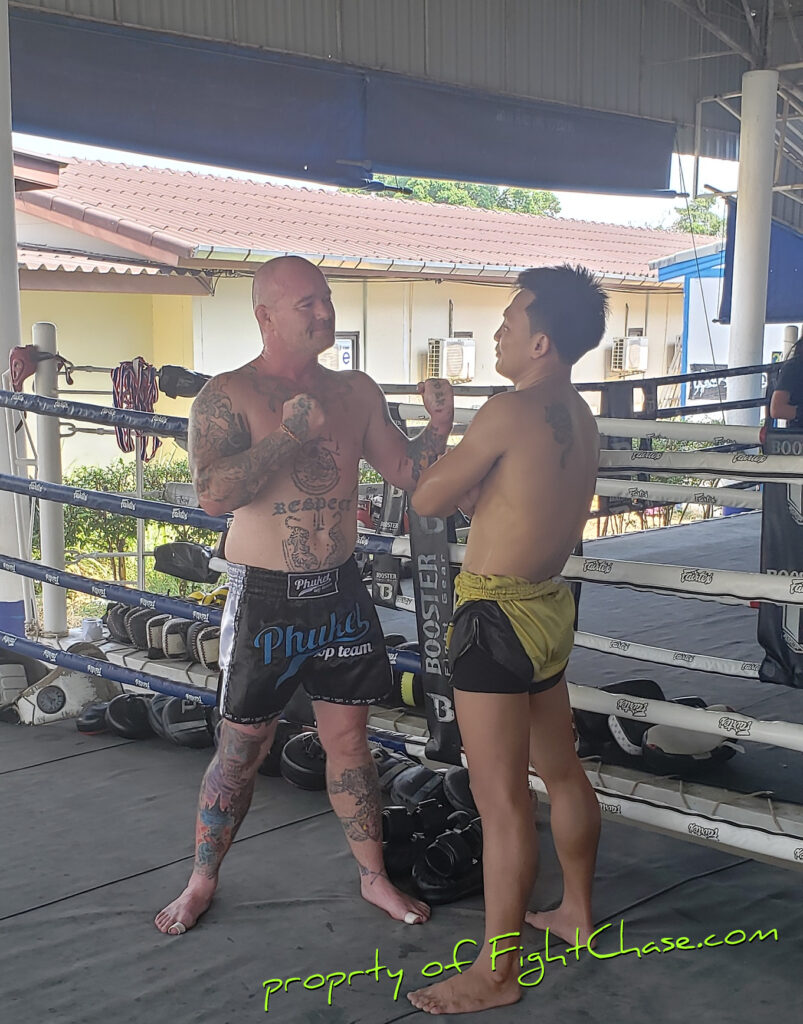 New Friends
You will meet new people at an amazingly fast pace. People coming in for a week and gone, people living here for a year or more. What I started to notice was the way that this place is a small community. Within a day or 2, you are seeing the same people and waving hello to almost everyone that passes by. Find out who is dating (or cheating). You find out who has a beef with another person or who will not shut up. You can make a friend for life over coffee or figure out who you want to avoid at the next fights. This was surprising to me and the one thing I definitely did not see coming.
To Party or not To Party
I will say this aspect of the street can be distracting depending on your personality and what your goal is while visiting. Others with love this added entertainment to their Muay Thai getaway. Just be aware of what you are trying to do while here and enjoy it.
This street is packed with gear shops!! you can buy everything needed to train or just fit the part. Every major brand is represented here in many stores. You can get great deals just don't except the first price. ( this goes for most of shopping in Thailand). Fightlab is a great branded shop with everything for training right across from tiger. There is a Yokkao brand shop and a bunch of gear shops selling everything from Twins to Fairtex.
Recover
Recovery from your hard training sessions is also available almost as much as the gear. A ton of massage shops line the street. Ice bath to yoga whatever you need. This kinda reminds me of the Vegas Strip. When you visit Vegas they want to provide everything right on the strip. The same goes here everything you need for training and for your stay in Phuket is right here.
As far as other things to do on and off the Soi, you can get a traditional bamboo Thai Sak Yant tattoo <<<<MY VIDEO HERE<<<< at Jane tattoo !!!. Head out to one of the many amazing beaches! Surf House in Kata for some FloRiderlessonss. Visit one of the Muay Thai stadiums or Head over to Elephant Jungle Sanctuary Phuket and so much more to do around the island! Just enjoy Thailand!